The ultimate reward
Posted on 5th Apr 2019 in School News, Prep Schools Guide Tweet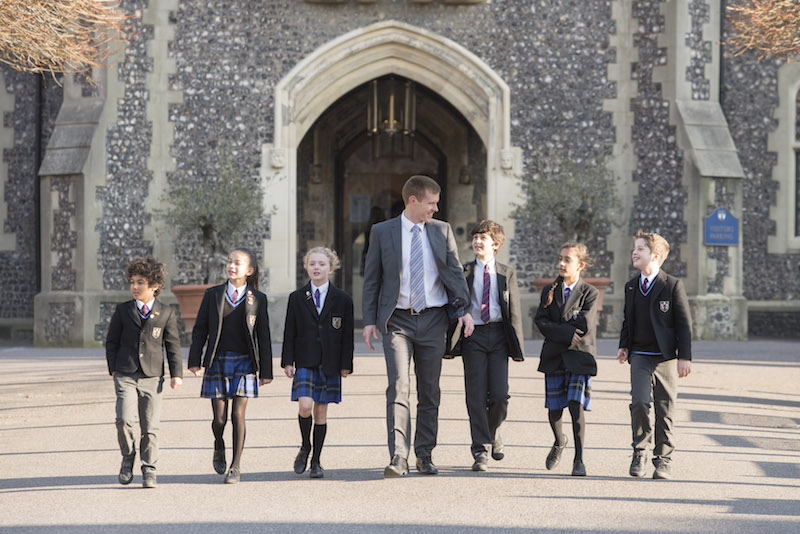 John Weeks, Headmaster of Brighton College Nursery, Pre-Prep and Prep School, believes in the importance of recognising and rewarding kindness...
I was delighted to receive the news early in January that 39 pupils from Brighton College had received offers to study at Oxford and Cambridge Universities. I was even more delighted to see that four of these pupils had attended the Nursery, Pre-Prep & Prep School. It is heart-warming to know that our school assisted with laying the foundations from which these four young people have achieved such success. Equally important is the message this gives to our current pupils about what they might be able to achieve, and we are looking forward to welcoming the successful four back this term to speak in an assembly.
Every single pupil who secures an offer from their first choice university and the equivalent traineeship, apprenticeship or military commission is congratulated in College assemblies and this, for me, is crucial. All schools should have a rewards system that recognises every area of achievement, whether it be in the academic, extra-curricular or pastoral sphere. At the Nursery, Pre-Prep & Prep School we talk a lot about the importance of being an individual and celebrating each other's differences. A Jewish proverb is often cited 'If I try to be him, who will be me'. Rewarding pupils, therefore, must value all achievements equally to avoid subconscious bias against those which occur within the less traditional or tangible areas of school life.
We are taking time this term to reflect on kindness; what it means to be kind, when, how and why you might take the time to undertake an act of kindness. I believe that moments of kindness should be captured and celebrated in the same way as we might celebrate a pupil scoring a winning try in a rugby match or picking up a gold award in the Junior Maths Challenge. Each week, from the beginning of this year, we have put aside a few moments in assembly to report on a pupil who has been 'caught being kind'. Staff and pupils are constantly on the lookout for when they themselves might find an opportunity to show kindness, but also to witness others going out of their way to help another member of our community.
A different Old Brightonian came to speak to pupils recently about her experience of drama at the College and beyond. She spoke with great passion and enthusiasm about how her most precious and lasting memories were not generated from her audience's applause, but from the friendships and moments of support that ran throughout the many hours of production rehearsals she had attended. Her message was clear; the quieter, more amorphous incidents of empathy often strike the greatest chord in our busy school environments.
Achievement in the pastoral realm may be more difficult to quantify than whether or not a pupil secures a scholarship or how many interceptions they make in a netball match. This should never stop us from looking to identify these moments and celebrating them loudly. By doing this a school can foster and grow a culture of kindness which promotes positive behaviour and educates our pupils about the most timeless of qualities which will serve them well throughout their lives.
This article first appeared in John Catt's Preparatory Schools 2019. You can view this guidebook here: