​Together again at Stroud School
Posted on 7th Sep 2021 in School News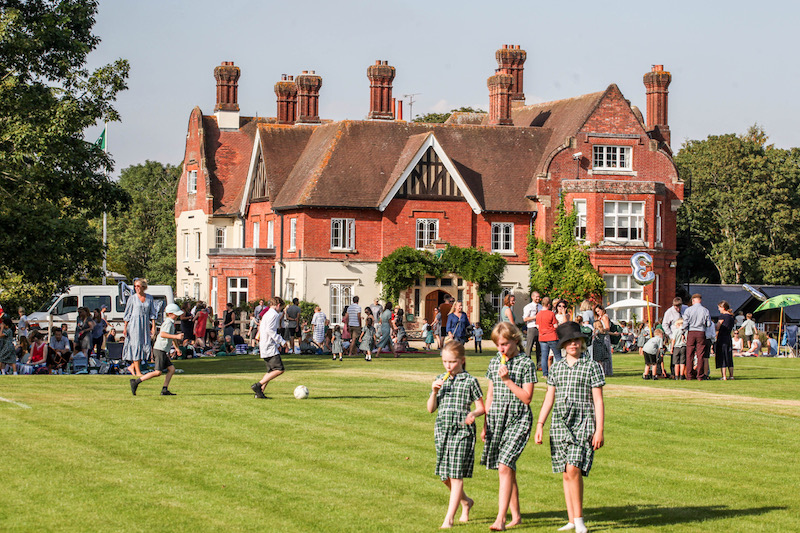 Stroud School in Romsey kick-started the return to school this week by hosting its first 'Welcome Picnic' on the first day of term and was absolutely delighted by the fantastic turn out from new and current families. This was such a great opportunity for all teachers, children and families to be together again after such a long period of being apart only meeting virtually.
Stroud has returned this Autumn Term with exciting changes. The school is delighted to announce that, from this new academic year, it has moved to a three-form entry in Middle School for Years 3, 4 and 5 and in Year 6, the start of their Senior School at Stroud, it is starting the new academic year with a four-form entry.
Further changes at the school include a new adventure playground with log towers and climbing nets, as well as two very cool hammocks!
This new adventure playground is just one small part of Stroud's vision to get their children flourishing outside: Stroud believes in children thriving when they have plenty of access to the great outdoors. In a world where education is increasingly digitised, Stroud has hired a new Outdoor Ranger, Mr Silas Caie, who will be focusing on unlocking the potential of the school's extensive natural areas whilst developing the provision of learning outside the classroom across all year groups.
He says: "This is a really exciting time here at Stroud School and we plan to get all our children outside, making the most of our 22 acres of land, come rain or shine. We have many exciting projects coming up where all our children can brace the outdoors and really tap into their curiosity, creativity and love of nature."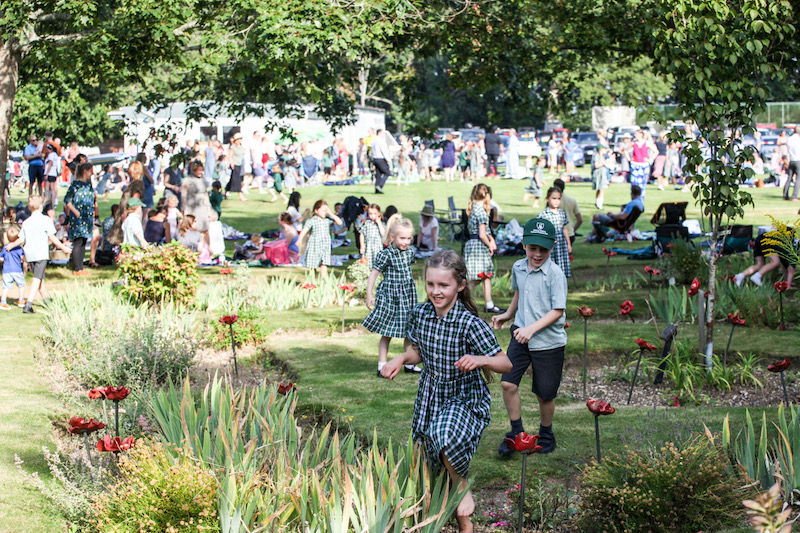 The school's woods, ponds and farm animals certainly help with this. Its farm is home to chickens, beehives and pygmy goats, which live alongside two ponies. Veg boxes sit just outside the classrooms and the school has held an Eco School Green Flag for 10 years, recognising its commitment to sustainability.
Stroud School is holding an Open Morning on Friday 1 October. To book your place, please call 01794 513231 or visit www.stroud-kes.org.uk.