Top digital retail consultant shares insights at Pocklington School's latest Careers & Business Network event in London
Posted on 16th May 2019 in School News Tweet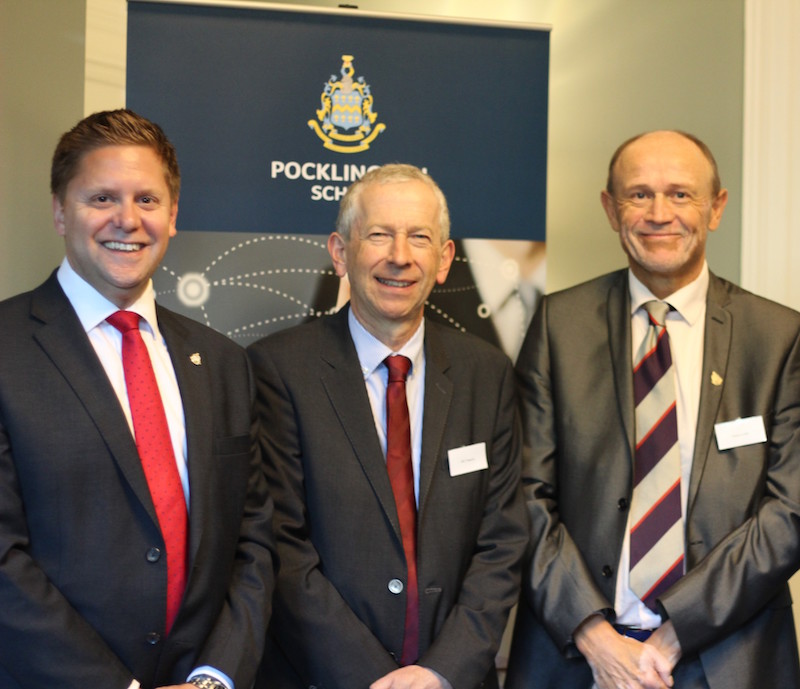 The Pocklington School Foundation (PSF) Careers and Business Network held its latest event in London recently, with the focus for the evening on digital strategies and ecommerce, featuring guest speaker Will Treasure.
Will left Pocklington School in 1979 to study Engineering, Economics and Management at Oxford. After working in manufacturing and logistics for Procter and Gamble and Kellogg's, he moved to Iceland (the retailer) and led the national roll-out of Iceland's home delivery service in 1996-7, a pioneering service which added over 5% to Iceland sales.
Will then joined the two founders of Javelin Group, which over the next 20 years grew from 3 to 250 people and became the UK's leading digital retail consultancy. Javelin Group is now part of Accenture, a worldwide technology and consulting firm. In the course of his work Will has advised over 100 retailers and brands, including Gucci, Marks and Spencer, Aldi, ASOS and Waitrose, and continues to advise clients world-wide on the growth of their digital retail businesses.
The event was attended by a mix of former students and current parents of Pocklington School at The Farmer's Club in Whitehall. Toby Seth, Headmaster, hosted a fascinating Q&A session with Will, who spoke of how his career in ecommerce had developed and the challenges and opportunities he had encountered along the way.
Will shared with guests his experiences of working with major international and national brands, and how the birth of the internet has transformed how retailers interact with their customers. He also spoke of his motivations behind setting up his own consultancy business, the importance of integrity in business, and how establishing and aligning a set of values with your own teams and with those of your clients has been fundamental to his success.
Toby Seth, Headmaster, commented: "We are deeply grateful to Will for his time spent with us. What struck me as most important was his view that it is the quality of people with whom he has worked that has to a large extent dictated the success (or odd failure!) of his business decisions.
His belief in working with clients and colleagues who share the same values is a conviction we share. Our values of Courage, Truth and Trust reflect what we want to develop in all members of our Pocklington community and to hear this mirrored by one of the UK's most successful entrepreneurs is immensely affirming."
The PSF Careers and Business Network is open to everyone in the wider Pocklington School community, including current and former parents, Old Pocklingtonians, current and former staff and supporters. Its aims are to help each other thrive in a highly competitive world and, by working together, to help inspire our students, and each other, for life.
Photo shows Toby Seth, Headmaster, Will Treasure and Trevor Loten, President of the Old Pocklingtonian Association.