What does a prep school education truly provide?
Posted on 10th Mar 2017 in Prep Schools Guide, Choosing a school, Independent Education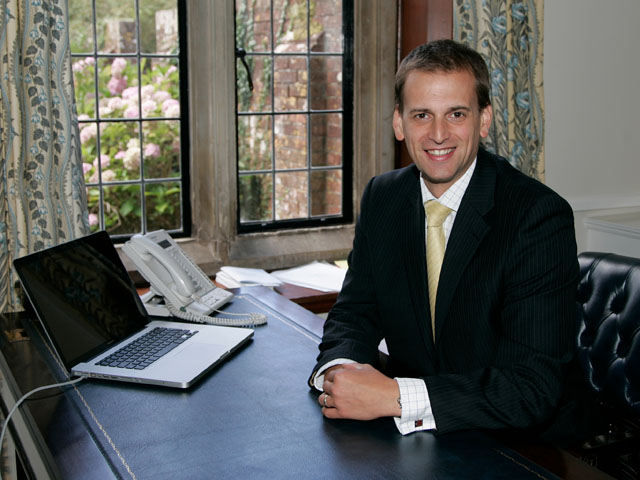 Writing the foreword to the 2017 edition of John Catt's Preparatory Schools, Mark Hartley, vice-chairman of the Independent Association of Prep Schools (IAPS), looks at what a preparatory education provides – and what parents need to consider...
A prep school journey is during, what I firmly believe are, the most important years of a child's education. The independent sector remains a highly successful one; it incorporates a significant number of excellent, diverse schools that many parents aspire to send their children to, not only in the United Kingdom but also globally.
Modern prep schools offer a superb standard of education for pupils, balancing traditional values with cutting edge teaching and learning, far from the cliché of old-fashioned uniforms, rigid discipline and academic rigour. With my IAPS hat on, one of the key strengths of IAPS is the wide variety of schools that you can choose from within its membership. Whether you are looking for a single sex or co-ed school, day or boarding, one with a particular religious affiliation or one that provides special educational provision and facilities, there is a school for you.
What is it that a prep school education truly provides? Small class sizes are certainly high on the agenda, as is a favourable staff to pupil ratio, but remember the high quality teaching provides high academic standards and so class sizes are not necessarily as small as they were some years ago. It is clear though that the education provision in our schools certainly embraces both innovation and technology with Heads looking to ensure that children are prepared for a future that may be a little different to what they see in the present day. Schools will also provide a huge number of extra-curricular opportunities, including the creative performing arts (drama and music), but also sport. This provides for all children the ability to find their passion and excel in one or more areas both in and outside the classroom. These opportunities for your child to discover a genuine strength should not be underestimated.
I firmly believe that the key skills and learning traits are just as important for parents to consider; courtesy, respect, kindness, perseverance, determination, resilience, responsibility collaboration are examples of this and are certainly what future employers will consider a necessity in addition to good communication skills. You will find them all in our schools, where a broad curriculum is available. The schools have superb facilities, they will provide your child with individual attention, they will ask them to think for themselves and be curious by asking questions, but also provide a stimulating warm environment for them to reach their potential.
A colleague of mine noted that choosing a school can be a life-long decision, although some of you might only be looking for a specific stage of education. Whatever stage you are looking at, the choices that you make not only are likely to impact on your child for years to come, they will shape the way that your child will develop and grow into a young adult and more importantly, a confident learner prepared fully for senior school life, the teenage years and then into the job market.
I have already highlighted some of the key elements of prep schools that make them different. All have these common attributes, although schools may be different in their approach. If you are just starting the process then there is plenty of relevant information for you to consider, from directories (such as John Catt's Preparatory Schools guide and www.schoolsearch.co.uk) and personal experiences to word of mouth. It will also play a huge part in your decision, so talk to friends and acquaintances to gain their insight. However, in the end it must be a decision that you make alone. In choosing a school there are a number of things for you to consider. Part of this consideration will be to balance what your head says with what your heart says, the latter being a feeling similar to perhaps knowing that a house was the right one to buy. The advice I would give is very similar to that I provide to my existing parents when they are looking at senior schools.
Having short-listed a number of schools, visit them all or certainly as many as you can. Arrange private meetings and tours, although open days will give you an initial flavour. You need to gauge a true feel for the atmosphere and ethos of the school. Meet and speak with the children already there, for they will say it as it is, for all wear their school badge with pride and will share their thoughts honestly and with enthusiasm. It is key that you meet with the Head, for they are the ones that set the vision and inculcate it into the whole school. I will always tour prospective parents myself and allow them the time to ask the probing questions and really get into the bricks and mortar of the school. This time is important for any decision made, will be hugely important both emotionally and financially.
You may be looking to pay fees for a considerable number of years. It is not just the wealthy that can afford the obvious benefits. Access to independent education is increasingly being made available through means tested bursaries and scholarships. Do not be afraid to ask for help, for schools will listen. Back to advice; ask about extra-curricular provisions with the hope of seeing it in action and how do they facilitate learning outside of school, especially with trips and enrichment activities. It will be important to read inspection reports, but do not take them in isolation.
Every Head will try to convince you that their school is the best one. The school community, the main constituents being the pupils and staff should be able to provide you with a good understanding. In the end you must feel that you would trust the school to develop your child educationally in all areas. Sometimes, this is just a true gut feeling.
As you begin your decision making for finding the right school for your child, I wish you the very best of luck!
Mark Hartley is the Headmaster of Forres Sandle Manor in Hampshire.
To order a copy of John Catt's Preparatory Schools, please visit our bookshop.
To begin an online search for prep schools, please visit the guidebook's web page.
For more information about IAPS, see the association's page on School Search.