When a 2-in-1 works!
Posted on 9th Mar 2020 in Boarding, Independent Schools, Prep Schools Guide Tweet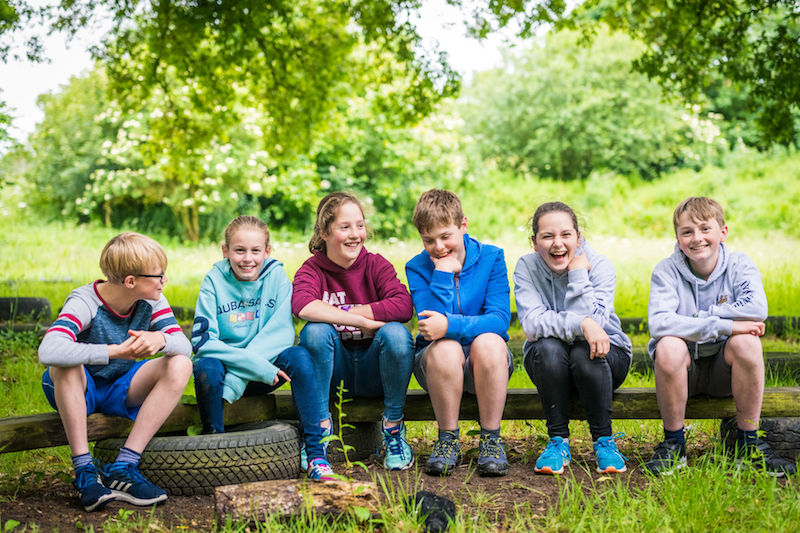 Regan Schreiber, Head of Boarding at Hazlegrove Prep School, reflects on the benefits of a boarding environment for all the children in a school...
I remember my gran asking me, in response to my telling her of my newly acquired VHS/TV 2-in-1, what happens if one breaks? And her following this up by saying that they are never as good as stand-alone items – there must be a compromise. I have carried these wise words with me, especially when I have been tempted to buy the all-in-one camping gadget or kitchen appliance.
But with all due respect to granny, I think I have finally found the only 2-in-1 product that is genuinely better than the stand-alone ones. The product? A day-boarding school. One might think that they would be better on their own, but they complement each other perfectly.
What are the benefits of choosing a school with boarding if what you really want is a day school? Surely life, and indeed school, is complicated enough for our children, without them having to wonder why some children board and others don't?
Boarders are day children who just happen to live at the school during term time. During the school day, you wouldn't be able to tell them apart and you certainly wouldn't find day and boarding children co-existing separately. That is just not how children work. They are in the same classes, play in the same teams and enjoy the same school meals. But there is something that changes in schools where boarding is present, there is a soul and a heartbeat in the school that is very different to that of day schools. This exists because the staff and the children view the school as home – they invest time and care in the fabric of the school which permeates into the day-to-day running of the school.
One only needs to walk around an empty school to realise that without children, it is a somewhat eerie experience. Add children and caring adults into the place, 24 hours a day, and what you get is a real family and community feel and this benefits everyone – day and boarding children alike.
In terms of facilities, boarding schools often offer all the bells and whistles and more as they need to occupy and provide for children after hours. In terms of pastoral care, the school is attuned to the holistic approach towards looking after children, with a focus on both well-being and schoolwork.
The school never switches off and nor do the staff. The culture amongst the staff is most definitely about holistic parenting which doesn't keep normal working hours. This positively affects all staff who work in a day-boarding school and of enormous benefit for all who attend the school.
Schools should offer a safe and secure environment, where children are allowed to be children; where traditional values taught at home of honesty, kindness and respect, are encouraged at school; and most importantly, where children will have the courage to try things and get in involved – this is where real growth takes place. Children need to realise that everything that they do in life is not all about success and failure but about learning – learning about themselves and their place in society. As parents, we try to instil this at home and the adults at your child's school should be doing the same. No excuses. (Schools with boarding, do this well and create a homely, caring sense of an extended family, in a community setting).
A word of caution though, when choosing a school for your child. Many of the schools that you will research and visit will be similar in terms of facilities and what they can offer. The question is not "Which school is the best?" but rather, "Which school is the best suited for my child?" This can only be answered by visiting the school and meeting the all-important staff and children.
When looking at schools, I would look out for an "unplugged" school/boarding environment – with no phones, social media or gaming for the children… or staff! Search out that school where children spend time together, playing in mixed groups of all ages; riding on their bikes, playing conkers or getting muddy as they play "pirates"! We should be encouraging children to be children and allowing them the space and time to explore and dream. The boarding community should demonstrate both imagination and innovation in how it develops children beyond the curriculum. This is such a key indicator for the ethos which runs through the school as a whole. The staff should agree on essential principles, like being good role models and that their behaviour and language reflect the school's core values. They should see themselves as loco parentis to the children and lastly, be dedicated to the celebration of childhood. It should be a given that the children are encouraged to laugh, live and share.
I once read that the history of humankind has always been rough and rugged, that no one is complete until he or she has been out into the surge of the storm. Schools need to ensure that our children have the courage to give everything a go, and this culture can only exist for both day and boarding children alike with the help of caring staff who are utterly committed to creating a safe, homely and family environment.
Boarding needs to be exceptional. If the boarding is excellent, everyone benefits. So, forgive yourself for that 4-in-1 jacket that you bought and the pair of shoes that were meant to be both smart and casual and give a day-boarding school a try. I would be very surprised to hear that you didn't feel the pulse of a loving and caring community, the instant you walk through the door.
This article first appeared in John Catt's Preparatory Schools 2020, which you can read here:
For any enquiries, contact us at enquiries@johncatt.com