Which London School? & the South-East 2020/21 available now in print and digital
Posted on 8th Apr 2020 in Independent Schools, Independent Education, Which London School? Tweet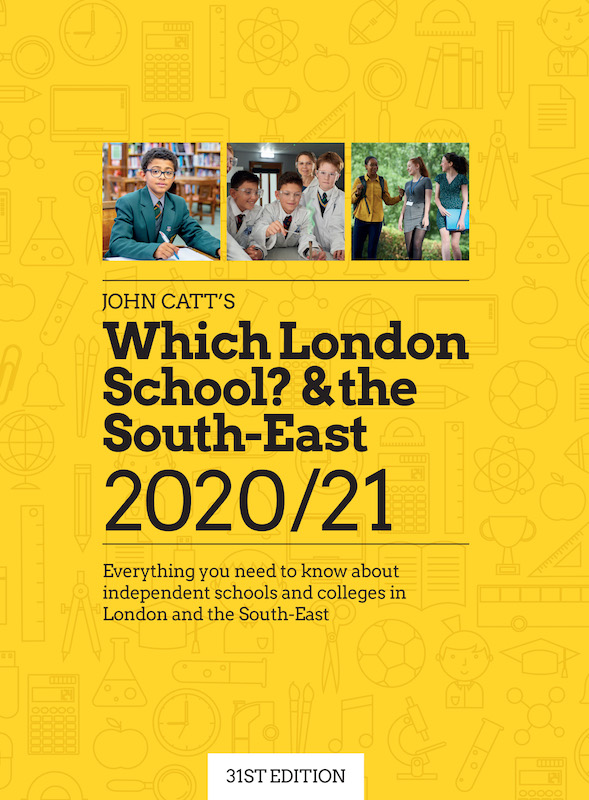 John Catt is pleased to announce the publication of the 2020/21 edition of our guidebook Which London School? & the South-East.
It's obvious to say that the publication of the 31st edition of this guide comes at a time like no other in our lifetimes. Not least because we don't yet know when any of the excellent schools we feature will be able to open their doors fully again.
Many, of course, have remained open for the children of key workers throughout the national lockdown. All remain committed to those in their care, and have been embarking on innovative ways to care for and educate their students.
We've been pleased to feature some heart-warming stories of schools playing their part in the nationwide effort to support our NHS workers, which can be read here.
There's no doubt that this period of uncertainty and fear has brought the best of our schools, and they are now proving how resilient, strong and resourceful they are.
So it gives us great pride to present this guidebook, which features details of more than 1,500 independent schools, colleges and nurseries in Central London, Greater London and the South-East region.
There are full profiles of a number of leading schools, which can also be viewed at www.whichlondonschool.co.uk.
The book includes essential information about independent schooling and includes a number of excellent articles which we will be posting online in the coming weeks.
We'll be sending out copies wherever possible to our distribution network, and also promoting the digital version, which you can read below: