Why boarding works for many service families and allows children to thrive
Posted on 28th Sep 2018 in School News, Boarding Tweet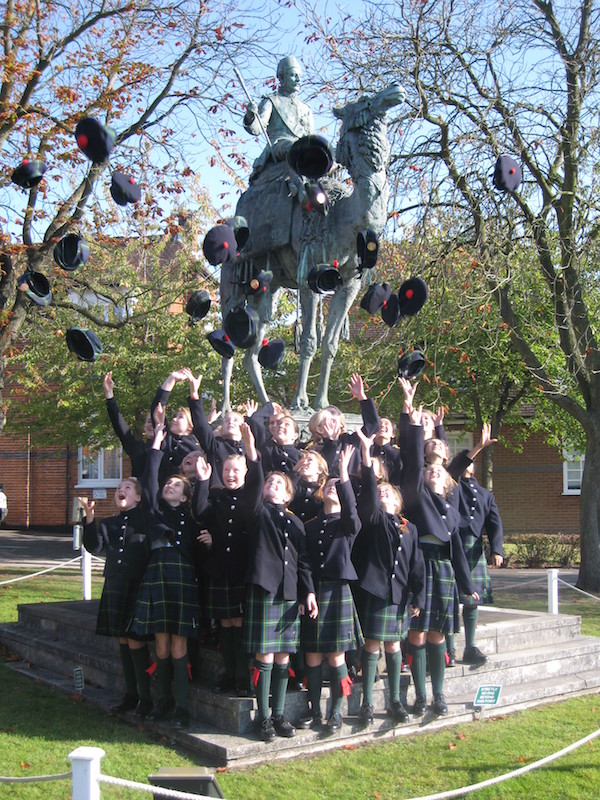 Rob Pavis, Deputy Head of Gordon's School, explains how boarding provides a successful solution for many military personnel...
Whatever the reason for boarding, children from service families have a need to board. For many, their boarding school offers the first constant after a life of being uprooted from country to country and school to school, leaving friends and family behind as they move on to the next posting.
Anything familiar is left behind and often they have the additional burden of a parent that is involved in war.
It's a tough challenge for anyone – particularly a child.
Boarding schools have long been their refuge – they are a home from home, a place of consistency and stability. They are somewhere where relationships can be developed with both peers and adults over a number of years and ultimately they are a refuge where the stresses of life as the child of parents in the services can be escaped.
As such, schools need to go beyond the set curriculum and provide the necessary environment for the physical, emotional and spiritual welfare of children from services families.
It is also imperative that additional help is put in place to plug up any holes in their learning as understandably from attending so many different schools, education can be patchy.
The Government, sympathetic to the strains put upon children whose parents are in the military, offers funds in the form of Service Pupil Premium. The MoD provides bursaries for education in the form of a Continuity of Education Allowance (CEA) and has now earmarked a further £6 million through their Education Support Fund.
With over 50 per cent of our residential boarders coming to us from service backgrounds, we direct the service pupil premiums towards individual tuition and employing an extra counsellor for the children of military families.
The success of these measures is illustrated by the statistics which show Gordon's as one of the highest value-added schools in the country for achievements at GCSE and A-Level.
We also carefully consider the allocation of residential boarding houses – the House Parents' experience of caring for children from military families and whether there are already students there from similar backgrounds.
It is a long-held belief at Gordon's that while it is essential that boarders experience a packed programme of fun events during the weekends, that there should also be time and a place for peaceful reflection and/or religious worship.
To encourage a greater contribution in the wider community, we run 'character education'. Through concentrating on their characters, it is hoped that these young people will develop into socially responsible adults who will make the right choices in life, uphold moral standards and serve their communities.
For Tracey Phillips, a military wife, who had moved house with her children 9 times before they returned to England, the decision on where her children should be educated came down to where they felt at home.
Her daughters had notched up 5 different schools – 3 in one academic year – across the globe prior to boarding at Gordon's.
"We looked for somewhere with a homely feel," she recalled, "a strong sense of family".
"It was important to us when looking at boarding schools, that we felt a strong sense of family and the fact that the pastoral and teaching staff were used to working with military families so understood the special nature of where the kids are coming from and that they have had to move frequently."
Case study: the Francis family
The idea of sending their children to boarding school was an anathema for the Francis family – why would you want to send your kids away?
"My family were horrified", admits Kristin Francis, adding "coming from Norway, which doesn't have boarding schools and knowing very few people that had been to one, I completely abhorred the idea".
But when she and her husband Steven, a Colonel in the Royal Marines, talked to other military families who had taken the plunge, the Francis' began to look more carefully.
They decided that rather than their children having the upheaval of changing schools every time he was posted to another part of the country or abroad, they should be sent to a boarding school.
They settled on Gordon's School, a co-educational, state boarding school in Woking, Surrey.
"In our circumstances it was the right thing to do and so it was proved. It was the best decision," recalled Colonel Francis.
He was posted to Afghanistan and he and his wife also spent two years in Pakistan. While it was expected they would move around with his job, they found it comforting that their children would not have to do so too.
"One thing you want to be assured of is that you kids have continuity and support. The last thing my son would have been able to cope with was moving from school to school. It would have undermined his confidence", said Col Francis.
For many of the children from families in the Services, Gordon's has been their first 'constant' after a life of moving schools and homes in line with their parents' postings around the world. It is also a haven from the worry of a parent involved in action.
Military families are given priority over others when applying for a place and over 50 per cent of the Residential Boarders at the school are from a service family.
Gordon's employs counsellors for them and tutors to plug any gaps in their education. The success of these measures is illustrated by the statistics which show Gordon's in the top one per cent of schools in the country for progress at GCSE and A-Level, earning it the reputation as one of the top performing secondary schools in England.
The Francis' chose Gordon's for its location – close to major routes across the country as well as Heathrow Airport. There were family members living nearby too. In addition, Mr Francis wanted a state boarding school reasoning that were he to leave the services and lose the education allowance, the fees (from £5,378 a term for residential boarding) would still be affordable.
"It was the whole philosophy too" said Mr Francis, "We liked the idea of a non-selective school with no airs or graces. We thought our children would feel more comfortable there."
Originally built in 1885 by public subscription at the insistence of Queen Victoria, as a national memorial to General Charles Gordon, the school was opened as a home for 'necessitous' boys. The idea behind it being that the boys would be trained for civil and military life.
Today the ceremonial aspect very much remains. Each student is issued with 'Blues', their marching uniform. Students take part in drill practice every week and the school is the only one in England permitted to parade along Whitehall each year, a school tradition to commemorate the life of General Gordon.
All Year 10 students join the CCF (Navy, Army and Air Force) which many continue into Sixth Form, as well as completing their Gold Duke of Edinburgh Awards.
While the ceremonial side of Gordon's was incidental to their choice of school, Mr Francis confided: "It was the icing on the cake. The extra bit of uniqueness and character and part of the charm of the school".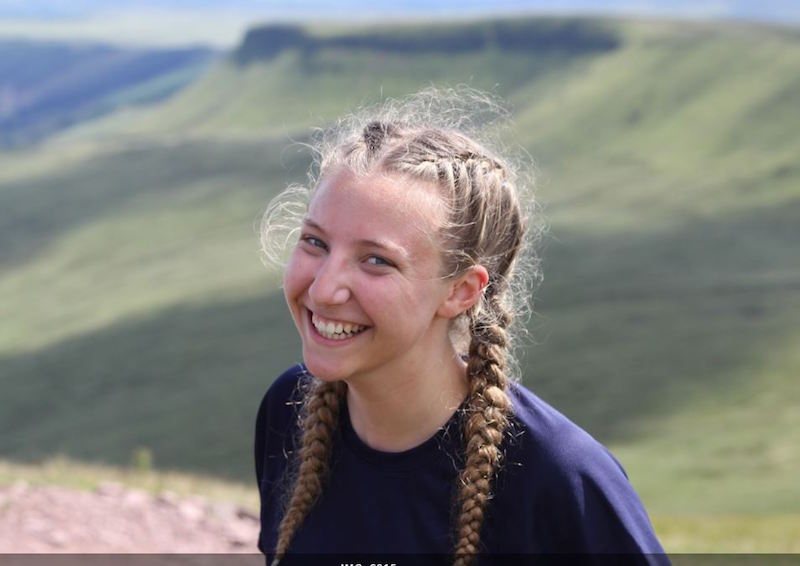 When 18-year-old Hannah arrived seven years ago her brother was already boarding at Gordon's. "I loved it ever since I got there. Living with my friends and being in the environment of staying with them all the time – it was like a big sleepover".
While enjoying the activities and events put on by her House Parents, Colin and Sue Broughton during the weekends, Hannah said what she will look back on is the friends she made: "My best friend is like a sister. We have lived in a room together for the past seven years."
"Boarding is definitely home from home. There is a difference to home but it [Gordon's] felt like home because I lived there most of the time. It's nice to have two places where you feel like that"
"It's the community spirit and social side - living with friends. I love boarding school.
Now hoping to study economics at university, Hannah says she is better prepared for university life after boarding: "Washing, cooking – I know how to do it whereas a lot of people living at home will struggle".
Kristin agrees: "I can see the benefits. They have become more independent. Compared to children at their primary school when mine started boarding school, there was a massive change in them. They had much more confidence, and were able to have a conversation with an adult and not be shy."
Would they advise other service parents to send their children to a boarding school, "Absolutely!" says Mr Francis, adding "State boarding schools are the best kept secret in education".