How valuable is an international education?
Posted on 29th Sep 2015 in Which London School?, International Education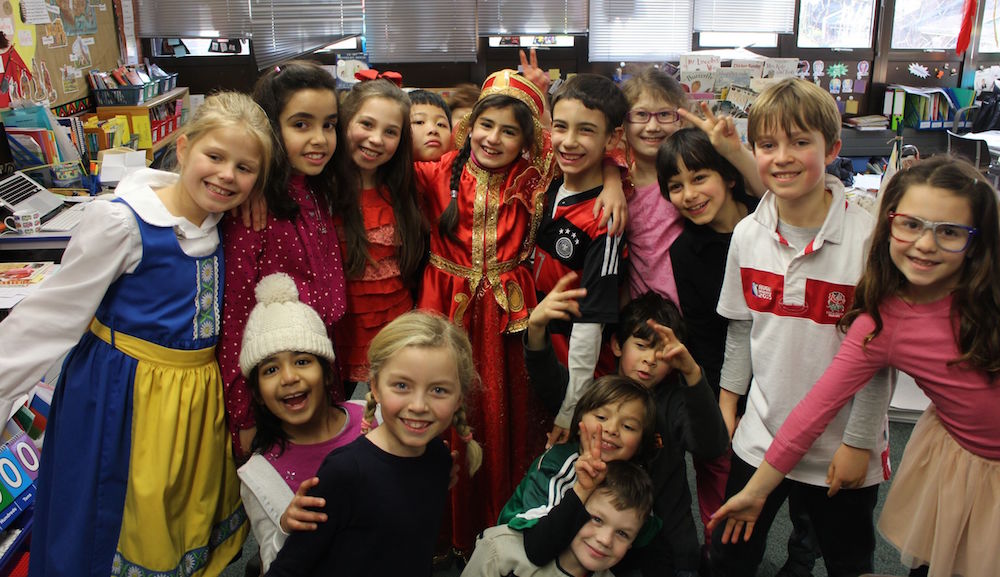 Mark London, Marketing Manager at ACS International Schools, explores how an international education develops 'international-mindedness' in children from an early age
An international education is one of the most effective foundations for modern life that you can give a child, teaching them to accept and integrate with many different cultures and nationalities from a young age, equipping them with the life skills to be 'global citizens' and instilling a broad mind-set and thirst for new experiences.
ACS International Schools' students represent over a hundred different nationalities, and even though a large part of our enrolment is made up of expatriate children, our second biggest nationality group is British. This reflects a growing demand for international education in the UK, and our children cannot help but accept that they are part of a diverse global community.
One of the education programmes taught at all ACS International Schools is the International Baccalaureate Diploma Programme (IBDP), a qualification often referred to as a global educational passport.
The IBDP marries a challenging academic approach to education with a global viewpoint and aims to embed a life-long curiosity to learn in students, nurturing a broad appreciation of many different cultures – otherwise known as international mindedness. The programme's philosophy encourages students to be inquirers, knowledgeable, thinkers, communicators, principled, open minded, caring, risk-takers, balanced and reflective – all attributes needed in a constantly changing world.
Nurturing students holistically, the qualification helps to develop learning techniques and methods applicable across the curriculum. Research, time-management and communication, for example, are fundamental to students' learning across all subjects, whether it's humanities, maths or technology. The importance of these attributes to young people are reflected in the ACS International Schools annual survey of UK university admissions officers, where the IBDP is routinely cited as the qualification providing the best preparation for university.
Creativity, Action, Service (CAS) is another element of the IBDP and requires students to put their awareness of local and global issues into practice. Students also develop teamwork and time management skills, and gain experience of social responsibility. Spending several hours a week in CAS-related activities, in addition to their academic studies, pupils undertake volunteer projects ranging from environmental projects to community outreach.
IBDP students at ACS have used their CAS hours to perform at local community events and organise fundraising activities, while environmental projects have included river clearances and tree planting. Students have also engaged in international projects such as school projects in Namibia and Nepal, and have worked with the world-famous Orbis flying eye hospital delivering life-changing eye-care to remote and often impoverished communities. This compulsory element of the IBDP sets it apart from other programmes, and is invaluable in forming balanced, socially responsible, caring young people.
Many ACS students develop 'international-mindedness' through participation in Model United Nations events, an extra-curricula activity requiring them to present and articulate knowledgeably on world issues with students from across the globe, which in turn helps them become self-assured, confident communicators in their lives beyond the classroom.
Any parent considering education options for their child is strongly urged to visit an international school and see for themselves the unique qualities that an international education develops in children.
To find out more about ACS International Schools and our educational ethos, visit our website http://www.acs-schools.com.
ACS International Schools has three UK schools close to London (Cobham, Egham and Hillingdon) and a school in Doha, Qatar. The organisation was founded in 1967 to serve international and local communities. All schools are non-sectarian and co-educational.