A changing landscape, but prep schools are thriving, not just surviving
Posted on 5th Mar 2020 in Independent Schools, Independent Education, Prep Schools Guide Tweet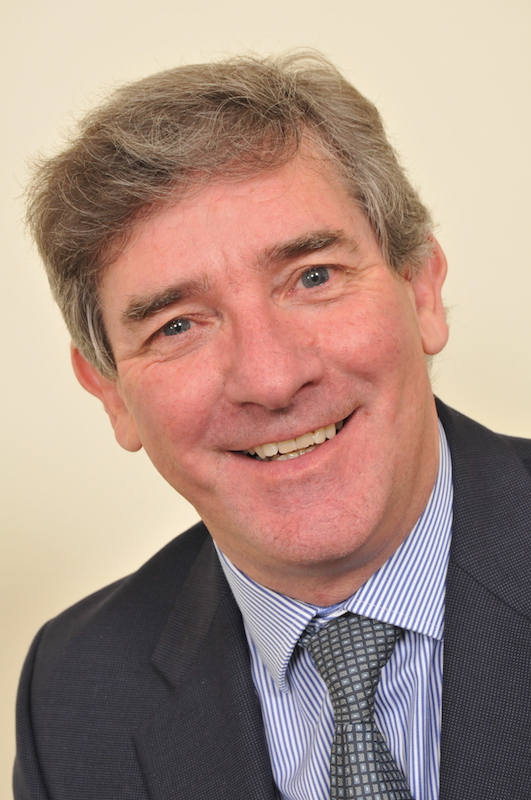 Christopher King, the CEO of IAPS, says a positive mood is running through the sector after an uncertain 2019...
2019 was, to say the least, a period of considerable uncertainty for the independent schools of this country. In the end we had an election in December which, had the outcome been very different, could have resulted in the abolition of the whole independent school sector. We now know this threat is unlikely to be carried out for the foreseeable future and schools should be more confident about the shape of the educational landscape and be planning accordingly to develop the things which are important to them. Parents and prospective parents should similarly feel confident that if they choose a prep school to educate their child they will not find the rug pulled from under them by our political masters. A positive mood is running through the sector after a period of threat although there is certainly no room for complacency.
There is a lazy narrative parroted by others who seek to dramatise their written and spoken items which declares prep schools are closing and implying at the very least that their best days are well behind them. The fact is not one IAPS school has closed in many years and where prep schools have closed they are most likely those who have sat outside the Association; often as small, stand alone, proprietorial enterprises where there had been no capital investment for a long time. In reality, prep schools in membership of IAPS are much more likely to be confident, investing in their campus and looking forward although, of course, they are having to plot a prudent path through financially challenging times. In response to these challenges there are changes taking place in ownership and governance of prep schools. Groups of prep schools amalgamating to achieve an economy of scale in support functions, senior schools taking on the oversight of prep schools and new investors taking ownership is producing changes to the prep school world are all part of a new dynamic in the prep school world. However, this change is strengthening such schools and, again, the aim is to secure the long term future of prep schools and should give parents confidence as a result.
IAPS represents over 620 of the top prep and junior schools in this country. So if a parent is considering fee-charging independent schooling for their child the first step to finding a school of high quality should be to look for the IAPS logo on the school's website and in their literature. If the school does not carry this logo and is not listed as a member you should ask why? IAPS is a world-class kite mark of excellence for educational provision. Overseas membership is sought after by the very best school overseas offering a British style education. There is great diversity in the membership so that there is a school to match with your child's interests and talents. IAPS schools do at the same time have something in common which is a shared commitment to offering a holistic educational experience. Much effort is currently being expended in promoting the importance of the so-called soft skills as the essential element every child must acquire if they are to be successful in the future world of work. This new widespread enthusiasm is in many ways the rest of the world catching up with what has long been known and promoted in the best prep schools. Such schools have, and continue to believe in, development of confidence, leadership skills and understanding of the value and importance of team work. There are many ways in which such skills are promoted but an extensive co-curricular programme is another embedded characteristic of prep school education.
Small class sizes are very frequently found in the prep school world. Depending on the needs of the child the class size can be too small to allow valuable interaction between young children and there can be an imbalance of the genders in schools claiming to be co-educational. However, class sizes rarely rise significantly above 20, in very stark contrast to most state schools, where at that number the balance of the genders can be achieved and dynamic interaction amongst pupils is a feature. Recent research has shown that the relaxed but encouraging approach to discipline, possible because of smaller class sizes builds confidence in pupils. This is in contrast with state schools with class sizes of 30 or more where either discipline has to be applied rigidly, stifling individuality or, at its worst, there is a breakdown in classroom control.
Subject specialists feature very prominently in many prep schools. In the early and younger years it is more appropriate to have a class teacher covering a wide range of subjects. However, even at those age groups, dedicated music teachers frequently are allocated to such classes. As children progress through the school expect to find more specialists in subject areas such as science, PE, modern foreign languages and mathematics. Regardless of a parent's aspirations for their child academically speaking, the opportunity to draw on a height level of subject specialism amongst the teachers adds to the quality of the child's educational experience.
There is no denying fee-charging independent school education is an expensive option. Parents may not feel they can afford to meet the cost of educating their charge in independent schools from the age of 3 right the way through to 18. The debate then is about the relative merits of delaying and focussing on senior school education or embarking from a young age to give the best possible start on which to build later. You won't be surprised to read that I will strongly advocate for the latter and not just because prep schools are most often significantly cheaper than the senior school when it comes to setting the fees. As with so many other areas of life, confidence is key to success. If a child thinks they aren't any good at something, say mathematics, it can be self-fulfilling and with low academic self-esteem low and behold they can struggle to achieve success. Prep schools with small classes and specialist teachers will be most likely to build confidence and form the foundations on which future achievements can be built. It makes no sense, though it often happens to the detriment of the child's progress, to delay and see a child fall off the pace academically speaking. Catching up is possible but at some cost to the mental wellbeing of the child and parents.
Prep schools then offer parents choice and working from the starting point of looking for a list of options drawn out of IAPS member schools there is every prospect that there is a school suited to the current and future needs of any child.
This article is the foreword to John Catt's Preparatory Schools 2020, which you can read here:
For any enquiries, contact us at enquiries@johncatt.com