A Royal display for Moreton First artist
Posted on 23rd Dec 2019 in News, Art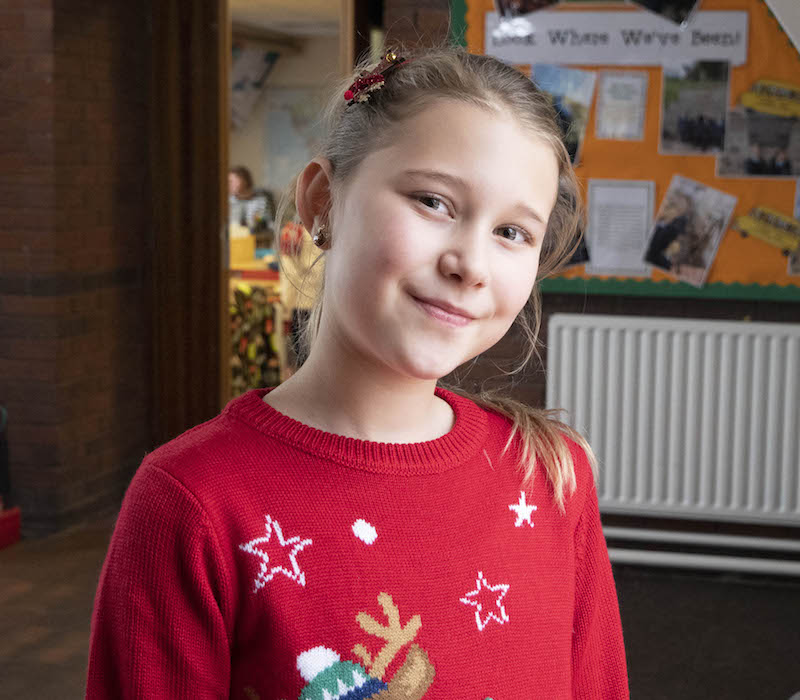 Year 4 pupil Alina Muss from Moreton First Prep School has been recognised in a regional art competition hosted by Weston Park, former home to the Earls of Bradford, and proudly has her work exhibited in the Granary Art Gallery.
Now in its fourth year, the Halls Young Artist Competition has attracted over 250 entries from school children across Shropshire and Staffordshire. The theme for this year's entrants was the Victorian Industrial Revolution as part of Weston Park's continual celebration of the 200th anniversary of the monarch's birth, and the close links Weston Park shares with Queen Victoria.
Pupils were tasked with using their creative flair across a variety of mediums including; paintings, photography, woodwork, printmaking, drawing and sculpture.
Faced with an undisputed range of talent, judge, James Forster – the Paintings expert at Halls Fine Art, was set a difficult task in selecting first, second and third prizes. James spent a good deal of time examining each work and deliberating before finally making what he admitted was a far from easy decision. James felt all work in the exhibition was of a very high quality, he was very impressed with the range of mediums used to create the art and the fun individuals clearly had in expressing the theme of Queen Victoria and the Victorian Industrial Revolution.
Alina was awarded second prize with her interpretation of the theme 'Queen Learning Urdu' and was presented with an annual family pass to Weston Park.
Jan Miller, Teacher of Art at Moreton Hall said: "During the summer, I visited a Queen Victoria exhibition at her childhood home in Kensington Palace to help me inform all my classes with plenty of facts and photographs. Pupils from Year 1 to Year 6 have celebrated her life in Art and Design Technology projects, from painting fabric portraits, printing her wallpaper, drawing her shoes and jewels to making golden carriages, puppets, and pop up books."
Alina's work can be seen hanging in the gallery with seventeen members of Moreton First who were also shortlisted in the competition.
James has acknowledged the great effort that had clearly gone into every entry and how each work was a positive contribution to the exhibition as a whole at Weston Park.
The Gallery is open seven days a week from 11am to 4pm.