DLD College London participates in national charity campaign
Posted on 4th Dec 2018 in School News, Fundraising, Competition, Events Tweet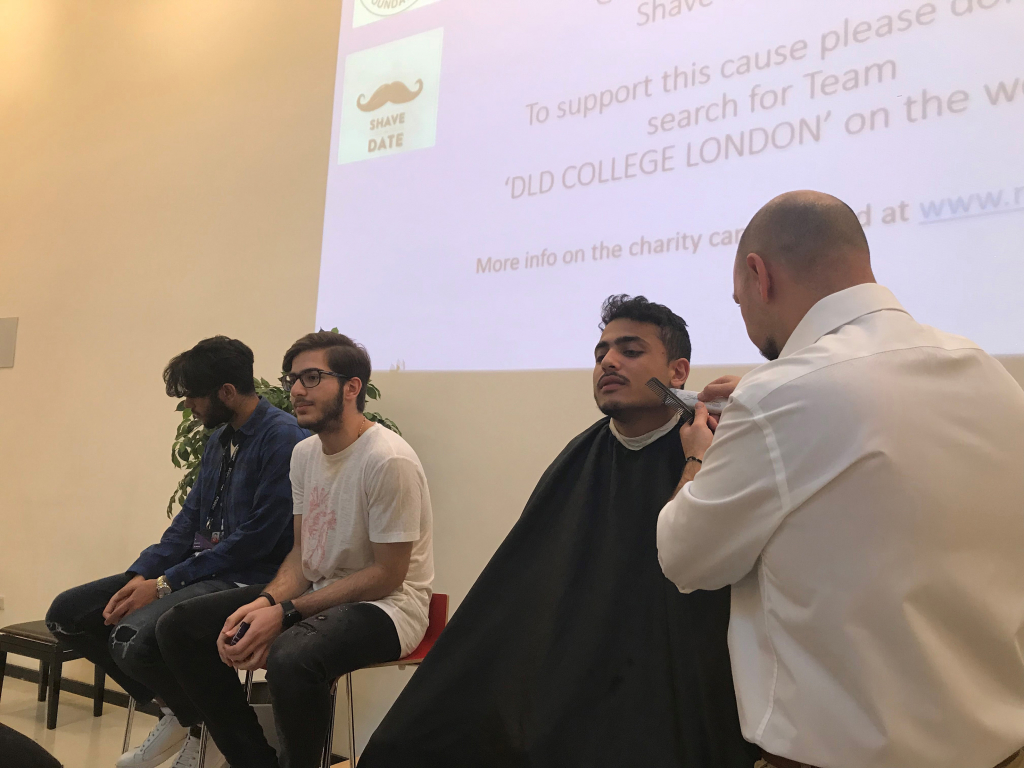 DLD College London students have marked the nationwide charity 'Movember', with a series of competitive activities to raise both awareness and much-needed funds.
The determined cohort at the Westminster Bridge-based college exceeded their intended fundraising target of £500, with a total of £757 and counting, in support of the worthy cause which tackles some of the most significant health issues faced by men, including mental health.
To kickstart the month, students and staff at the college participated in the 'Movember Shave', where a local barber visited the college to give participants a clean shave in readiness to grow the most impressive moustache in the month ahead.
Both students and staff engaged in competitive events throughout the month, one of which saw students challenge staff members to a charity football match held at Archbishop's Park in Lambeth. Despite an admirable performance from the noble staff members, it was the students who came out victorious with a 5 – 1 win.
Further rivalry came during a sponsored Mastermind-style quiz, where teams of students battled it out against teams of teachers, with the Languages Department emerging victorious.
The principal at DLD College London, Irfan Latif, commented: 'It is inspiring to see everyone working together with such enthusiasm to generate awareness of the Movember foundation whilst raising essential funds. I am incredibly proud of our students for their outstanding efforts to support this campaign and raise awareness.
'I believe that by providing our students with ample opportunities to engage in charitable and voluntary work, we are able to instil within them a sense of ownership, enhancing their personal leadership skills whilst they give something back to the community.'
DLD College London is housed in highly contemporary, purpose-built premises in the heart of London, on 199 Westminster Bridge Road, overlooking the Palace of Westminster and the River Thames.
The college offers students the chance to study a wide range and flexible combination of A levels, BTEC courses, International Foundation Programmes (IFP) and GCSEs.
As part of the Alpha Plus Group, DLD College provides a 'gold standard' of educational quality. Classes are small, enabling students and teachers to focus upon the most effective ways of learning and to provide them with the highest levels of pastoral care.
To find out more about DLD College London go to www.dldcollege.co.uk