DLD College raises £1400 for charity
Posted on 1st Mar 2018 in School News, Sport, Fundraising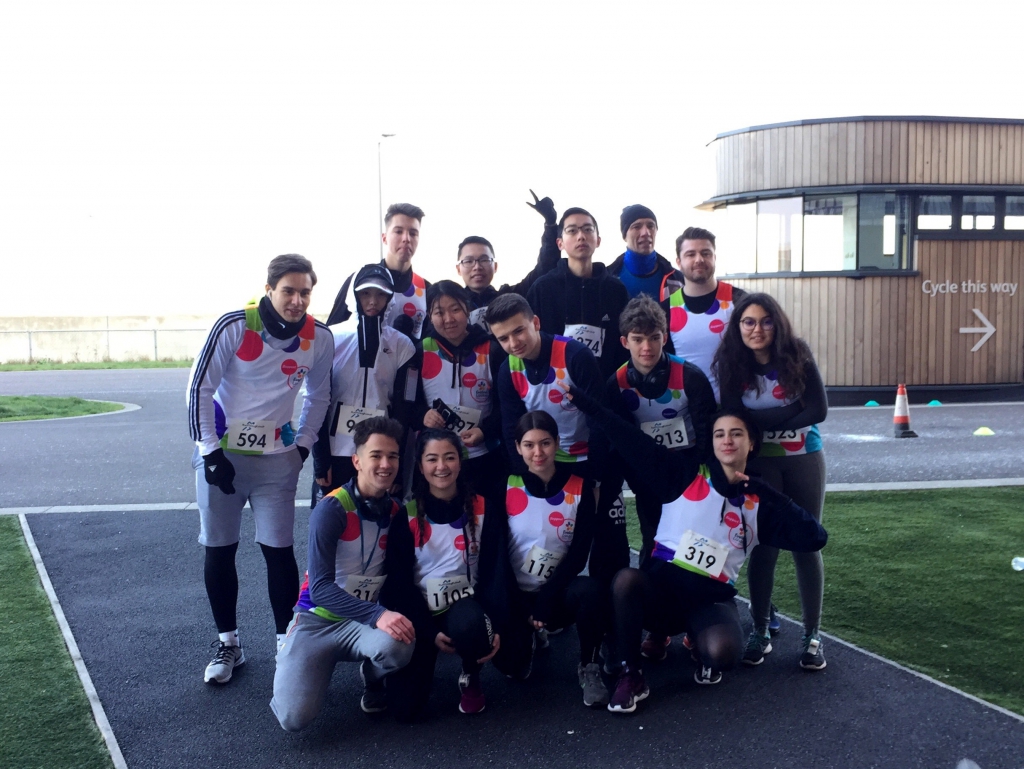 Dedicated students and staff from DLD College London recently raised over £1400 for the college's partner charity, Evelina London Children's Hospital, undertaking a gruelling 5K or 10K run.
The determined running group participated in the event at London's well-known Queen Elizabeth Olympic Park. Donning brightly coloured vests and trainers, the DLD cohort embarked on the challenge in aid of the worthy local cause.
Evelina London Children's Hospital is part of Guy's and St Thomas' NHS Foundation Trust. They help to make a difference to thousands of young lives and their families, working to provide a range of services from antenatal diagnosis through to childhood, into adolescence and into adult life.
Sports Coordinator Sean Gallagher commented: 'We are incredibly proud of our students for their fantastic achievement; they raised an outstanding amount for a great cause. The most rewarding part of the day was simply seeing students and staff supporting each other and working towards a common goal whilst enjoying themselves in the process.
'At DLD College London we are passionate about supporting our local community and this charity is based only a few minutes' walk away from the college. It works tirelessly to help the lives of those in our neighbouring area so it is very close to our hearts.'
Founded in 1931, DLD College London is one of the oldest and most prestigious colleges in the UK, and since its foundation has built a strong reputation amongst students, parents, schools and universities.
In September 2015, DLD College London relocated to brand new, purpose-built premises in the heart of London, on 199 Westminster Bridge Road, overlooking Westminster and the River Thames.
The college offers students the chance to study a wide range and flexible combination of A levels, GCSEs, International Foundation courses and BTEC courses.
As part of the Alpha Plus Group, DLD College aims to maintain a 'gold standard' of educational quality. Classes are small, enabling students and teachers to focus on the most effective ways of learning.
To find out more about DLD College London go to www.dldcollege.co.uk