Headington School embraces performing arts
Posted on 9th Jul 2021 in School News, Drama, Performing Arts
Pupils at Headington School have had an excellent term getting involved in a number of performing arts activities.
Girls Take Charge for High School Musical Jr. Performance
U5 girls performed 'High School Musical Jr.' on Friday 18th June. Pupils signed up for a 'Play in a Fortnight' as part of U5 post assessment enrichment.
The girls were in charge of everything - direction, choreography, learning the songs, sourcing props and costumes, painting set and lighting designs, stage management and even created their own rehearsal schedules! Around 60 of their peers came to watch on the Friday afternoon and were clapping, singing and cheering along.
Mr Phil Macken, Director of Drama at Headington School said: "The girls were incredibly professional, dedicated, enthusiastic and talented too! It was a fabulous way to end their U5 year, as echoes of 'We're all in this together' filled the Theatre."
A Midsummer Night's Dream
This year, in Miss Ford's ballet class, the classical ballet focus has been on the story of A Midsummer Night's Dream, the fairies and the adventures in the forest. Year 6 girls performed a beautiful interpretation of Titania with her attendants and demonstrated just how far they have come in their time at the Prep School.
Miss Ford said: "Dancing to the music of Mendelssohn has been inspirational. Everyone who attends ballet has had the opportunity to be a most regal Oberon or a crazy donkey and it has been my pleasure to work with such dedicated and enthusiastic dancers. Next year's production will be The Nutcracker, and I look forward to teaching the next classes at Headington Prep School."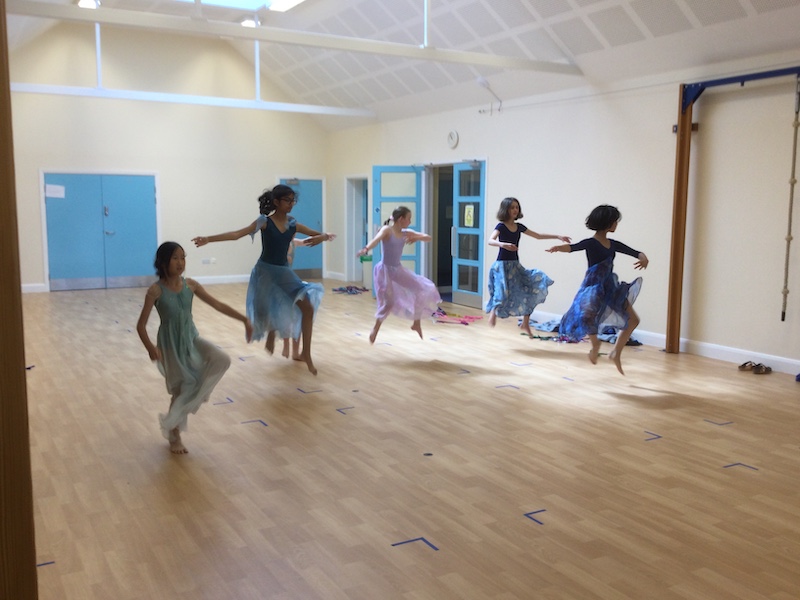 Dance Masterclass for Scholars
On Thursday 1st July Headington's Dance Scholars took part in an hour workshop with Headington Dance Academy practitioner Shaun Dillon.
The workshops were split into U3, L4 and U4-U6, with all current Dance Scholars invited.
It was a fantastic way to end the year for the Dance Scholars, to push and challenge themselves one final time before the summer holidays.
Shaun taught two challenging technique class, one very lyrical (U3,L4) and one physical contemporary (U4/L6).
Dance teacher Amy Earp said: "All the girls worked extremely hard and it was lovely to see Head of Boarding and U6 Dance Scholar Juliet Barnard come back in to take part."
All pupils who would like to challenge their dance technique further should look to join Shaun Dillon on a Saturday for professional training at Headington Dance Academy from the Autumn Term.