Highfield and Brookham Schools awarded 'Silver Shakespeare School'
Posted on 16th Feb 2021 in School News, Awards, School awards, Drama, Performing Arts Tweet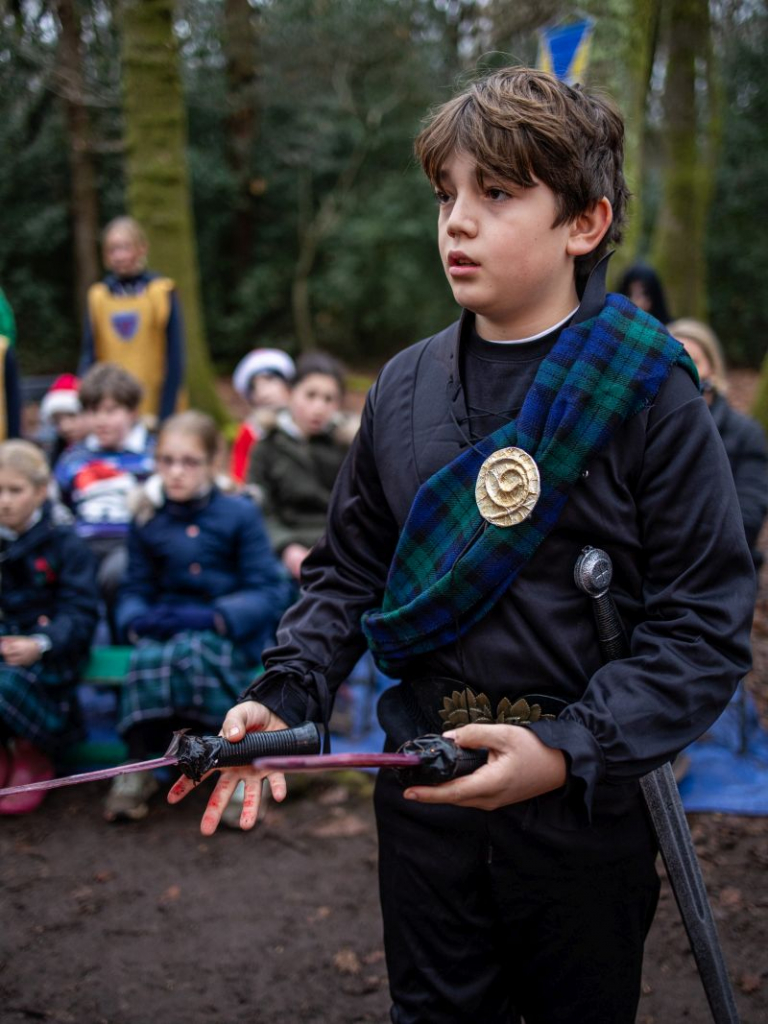 Highfield and Brookham Schools have been awarded the title of 'Silver Shakespeare School' by Coram Shakespeare Schools Foundation. This award recognises the commitment Highfield and Brookham Schools have shown to the performing arts and in providing inspiring opportunities for their students over the years.
Coram Shakespeare Schools Foundation is a cultural education charity and the world's largest youth drama festival lies at the heart of their foundation. Every year, thousands of pupils from every community, background and school type across the UK take part in the festival. Months of preparation culminate in performance evenings in professional theatres nationwide; a night which can give confidence and self-esteem to last a lifetime.
Highfield and Brookham Schools have taken part in the festival for the last five years performing Shakespeare plays, such as Henry V and Much Ado about Nothing at G Live in Guildford. Sadly, with the theatres being closed at the end of last year, the children could not perform their rendition of Macbeth at G Live as planned. But with a 'show must go on' attitude, an outdoor stage was created in Highfield and Brookham woods where the children performed the play to their peers and their teachers.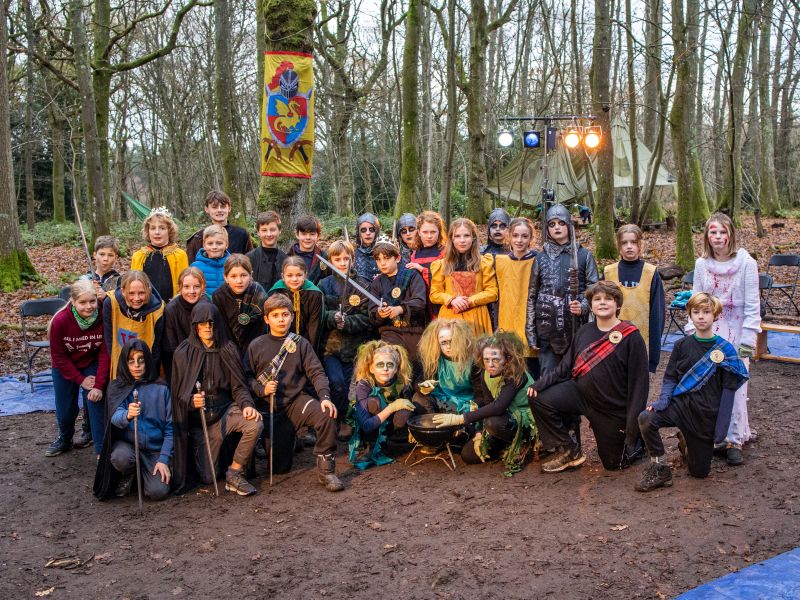 Ruth Brock, Coram Shakespeare Schools Foundation Managing Director said, "We want to recognise those schools who have pledged to keep creativity high on the agenda, providing hundreds of students over the years with the opportunity to create and learn through the unique power of performing Shakespeare in our Festival."
Highfield and Brookham Schools are renowned for their fantastic drama provision. Many schools do one annual whole school production, but at Highfield and Brookham each year group has the opportunity to do a production every year, from Nursery all the way to Year 8. Nearly 100 children take LAMDA as an extra subject and there are now five teachers offering it at the schools. In addition, for the past few years every child who has taken a LAMDA exam has achieved either a Merit or Distinction, proving popularity as well as its success.
Phillip Evitt, Headmaster at Highfield School said, "We embed personal development across our school curriculum and provide inspiring opportunity to help build crucial transferable skills for the future. We are honoured our efforts have been acknowledged by such an esteemed organisation."
If you would like to find out more about Highfield and Brookham Schools and their specialist drama provision please visit highfieldandbrookham.co.uk.