King's Ely student Annabel to work alongside global fashion designer
Posted on 29th Nov 2018 in School News, Fashion & Textiles, Work Experience, Achievements Tweet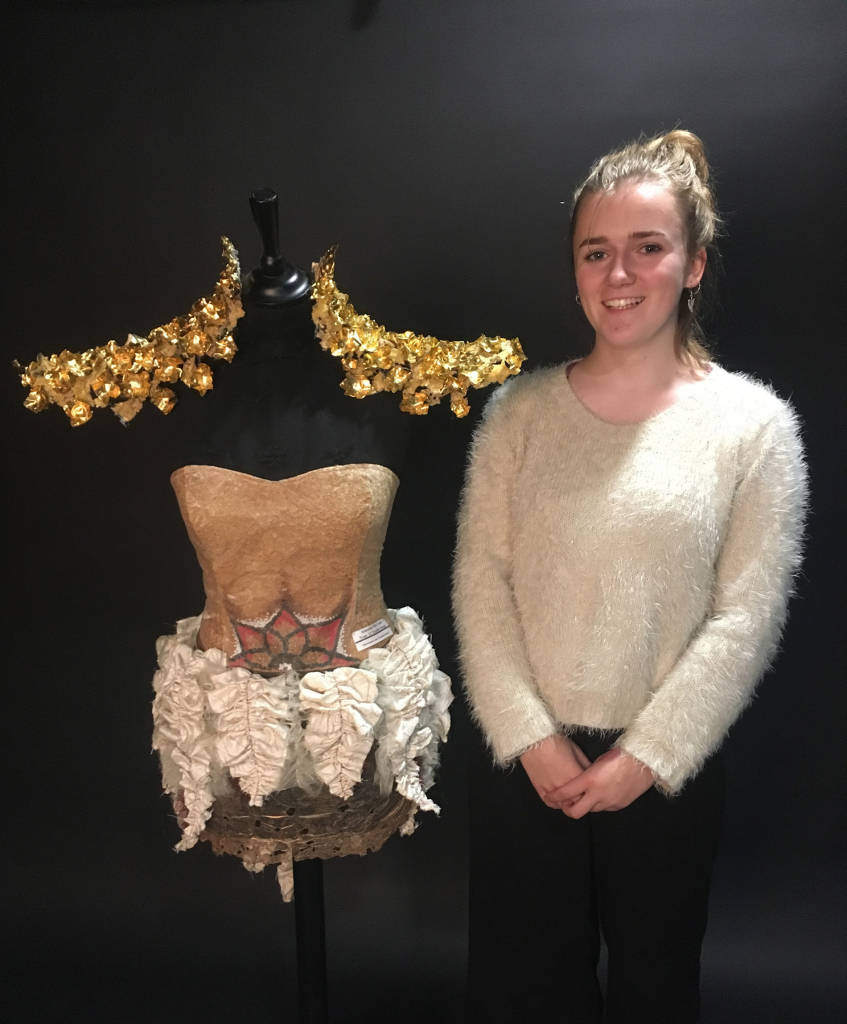 A King's Ely Sixth Form student has secured a work experience placement with legendary British fashion designer Bruce Oldfield OBE.
Aspiring fashion designer Annabel McCraith, 17, is excited to be working with the Bruce Oldfield design team in Knightsbridge, London, during the forthcoming holiday periods.
Annabel, who has been at King's Ely since joining in Year 9, is from Bassingbourn, near Royston. She is currently studying Fine Art, Textiles and Photography at A level, and says she cannot wait to get stuck in to her work experience placement.
Bruce Oldfield is best known for his couture occasion wear. Notable clients include Sienna Miller, Barbra Streisand, Catherine Zeta-Jones, Diana Ross, Emmanuelle Seigner, Rihanna and Joan Collins, to name just a few.
Director of Art at King's Ely, Alison Rhodes, is delighted for Annabel. She said: 'This is a wonderful opportunity for Annabel to add to her CV and to support her future employment applications. She is a very talented student and we wish her every success.'
The Art Department at King's Ely is a thriving, inspiring environment where all students are encouraged to engage fully with the state-of-the-art facilities available. Specialist teachers encourage adventurous creativity and pupils realise ambitious outcomes.
The Department specialises in Fashion and Textiles, Fine Art, Sculpture and Photography, and this summer King's Ely won the Art and Craft Award at the prestigious Education Business Awards in London, which recognise schools for improving the standard of education and the life chances of their students.
To discover more about opportunities at King's Ely, please visit: www.kingsely.org.