King's Rochester to host Q&A with celebrity Buddhist Emma Slade
Posted on 3rd Feb 2021 in School News, Guest speakers, Wellbeing Tweet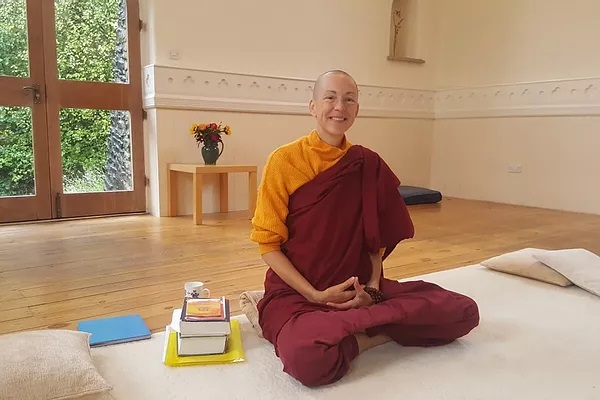 As part of the Schools Lockdown Activities Programme, King's Rochester will be hosting a unique series of live Q&As throughout February. Celebrity Buddhist Emma Slade will be hosting the inaugural event.
On Wednesday 3rd February 2021 from 7:00 pm, Emma will be hosting a live talk for pupils focusing on wellbeing. Drawing on tales from her extraordinary life, the conversation concludes with a live question and answer session.
Emma was born in Kent, was educated at Cambridge University and is a qualified Chartered Financial Analyst (CFA). She worked in London, New York, and Hong Kong. A deep-seated desire to enquire into deeper aspects of humanity arose following a life-changing business trip to Jakarta, where she was held hostage at gunpoint. She resigned from her financial career and is now exploring yoga, meditation, and methods of wellbeing to turn a traumatic episode into wisdom and conditions for thriving.
In 2015 Emma founded and became CEO of the charity 'Opening Your Heart to Bhutan' which supports special needs children in Bhutan. In 2017 Emma was given the Point of Light award by the UK Prime Minister in recognition of her exceptional volunteering. Emma's TED Talk on her story continues to be one of their most-watched episodes. She is a regular keynote speaker and published her first book in 2017.
Emma's talk is the first in a series of live Q&As to be hosted by King's Rochester. BAFTA-winning actor Nicolas Aaron will speak on 10th February followed by beloved Whitstable writer Julie Wassmer on 26th February.