​L'Ecole des Petits and L'Ecole de Battersea embracing e-learning
Posted on 20th May 2020 in School News, Online Learning Tweet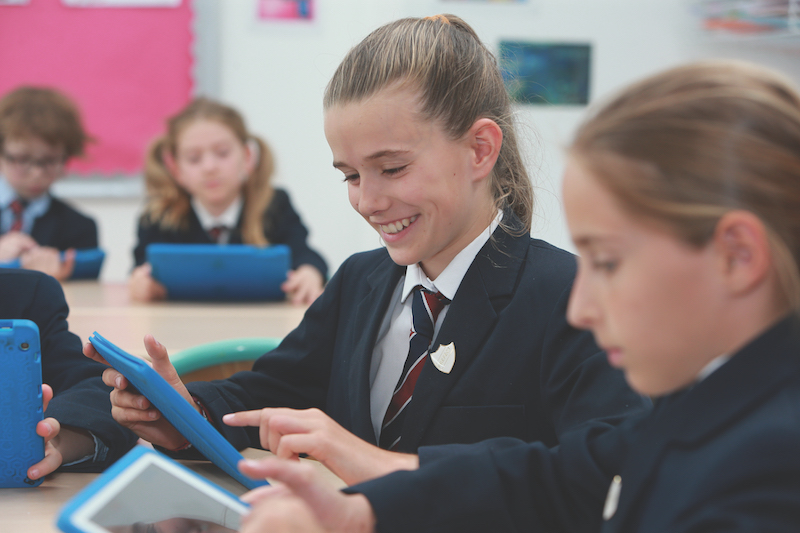 A family school promoting traditional values – From their foundation, respectively in 1977 and 2005, L'Ecole des Petits and L'Ecole de Battersea have meant to promote traditional values and deliver teaching using classic methodology.
Despite the prevalence of conventional methods, we gradually introduced technology and adapted to the digital era. Our stance was that they were good tools meant to optimise rather than replace long-established teaching practices.
Safely embracing the digital age – Tablets and laptops have been made accessible for teachers to use age-appropriately with primary pupils. Our younger pupils have been the last ones getting acquainted with screens, mainly interactive boards, as we feel they benefit from more hands on learning. However, embracing the necessity for early acquisition of ICT skills, dedicated teaching sessions have always been delivered to pupils aged 6 and above. Among other topics, they are guided towards safe use of technology, with workshops about cyberbullying for example.
Over time, our schools have largely invested in software and online programmes designed to enhance pupils' skills in phonics and mathematics.
Swift adaptation to unprecedented situation – Then came the COVID-crisis and school closures as the country went into lockdown. This called for a swift adjustment as it immediately became clear that e-learning would become our only teaching channel towards our pupils for a time.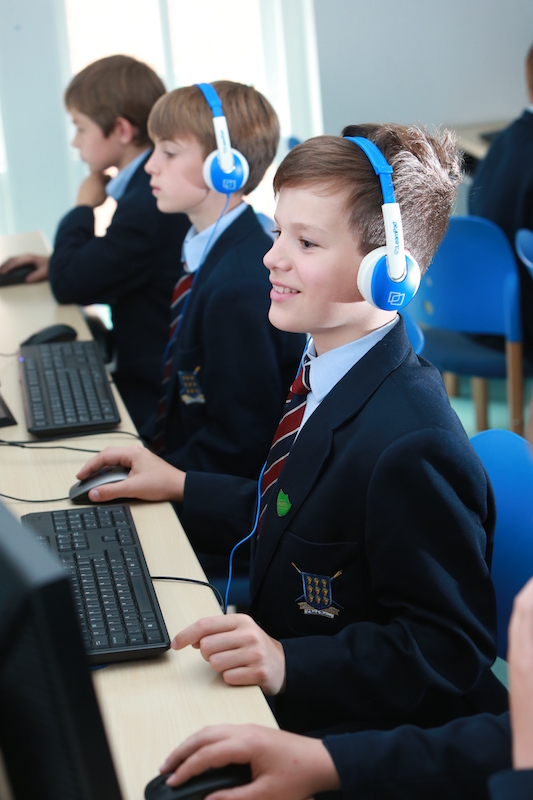 We are proud of our quick adaptation. Over a minimal transition period, we resorted to emailing resources and activities. Then Google Classroom was implemented in under a week and we gradually integrated more Zoom live video sessions.
Using G-Classroom, teachers have shown amazing creativity to offer a wide range of activities for their pupils. These include purely academic lesson-teaching, homework and assessed worksheets, art and craft projects, as well as sports sessions, storytelling time, music and more, even collective artwork displays! Our weekly assemblies remain a ritual celebrated with the school's song and award certificates.
Delivering high quality e-education whilst monitoring children's wellbeing and keeping the school community spirit alive – It has been our aim through these unusual times to pursue the high standards of education at the core of our ethos as well as to ensure our pupils were engaged in their learning and to verify that they were feeling well. To this end, teachers have been offering online wellbeing activities to their classes and additional sessions are on offer to our pupils if they would like to speak to a specific staff member about any worries or concerns they might have. As such we have successfully managed to maintain meaningful connection within the virtual realm. Still, we are very much looking forward to face-to-face interactions, and as we are preparing for the safe reopening of our premises, we cannot wait to have pupils start using pen and paper again.
However acknowledging even more than before the value of digital technology and connectivity, the way we go forward will definitely have been changed for the benefit of our pupils – the silver lining to an unprecedented crisis.
L'Ecole des Petits and L'Ecole de Battersea are featured in the 2020/21 edition of Which London School? & the South-East, which you can view in full here: