Llandovery College Cadets Win Silver
Posted on 10th May 2019 in School News, Competition Tweet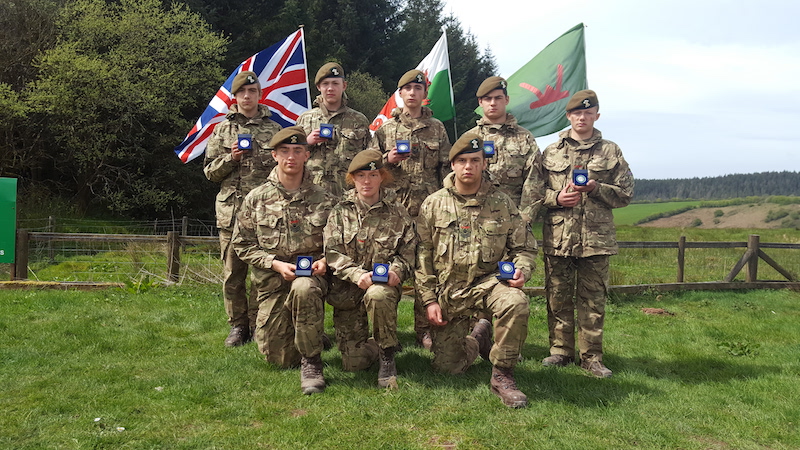 Congratulations to Llandovery College's cadets who secured a Silver Medal in the recent Cadet Cambrian Patrol Competition. Organised by 160 Brigade the competition involved a gruelling 36 hour exercise across Sennybridge Training Area in extreme weather conditions.
During day one of their patrol, cadets were presented with a range of challenges which tested their endurance, decision making, teamwork, leadership and followership skills. The team, directed by the Commanding Officer, were under extreme pressure to make quick decisions in realistic scenarios, often under fire by enemy soldiers. On day two cadets completed the march and shoot. After a fast, tactical march across difficult terrain, cadets arrived at the live firing point where they shot with high accuracy.
Completion of the tasks, coupled with the severe weather conditions caused by Storm Hannah, was no mean feat and Llandovery College cadets performed exceptionally well and were deserved winners of the silver medal.