Maple Walk Prep School kicks-starts the year on winning form at ISA National Girls Football Festival 2021
Posted on 12th Oct 2021 in School News, Competition, Sport, Winners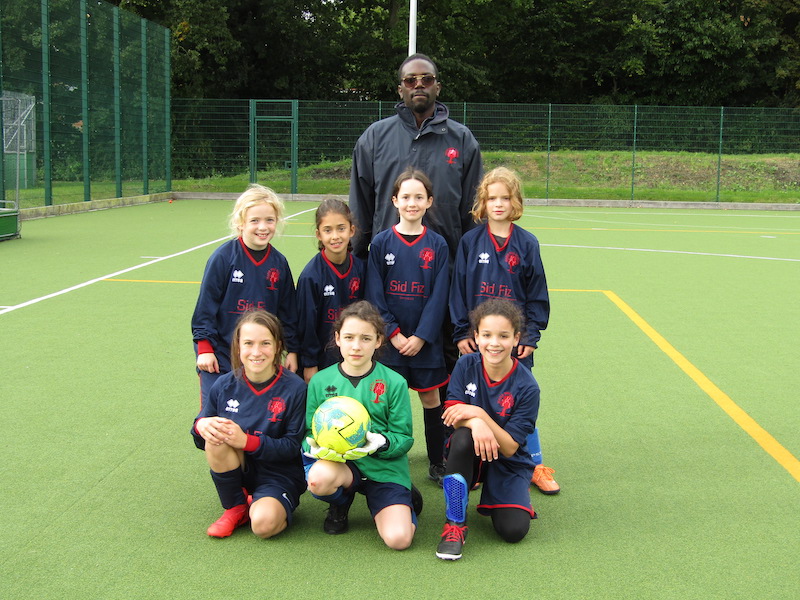 Maple Walk's U11 Girl's Football team has won the tournament and cup against 8 other teams at the ISA National Girls Football Festival 2021, winning all their 5 matches.
Mr Porter, Head of Sport at Maple Walk, praised the team saying: "They have worked really hard attending 7.30am training sessions which hugely benefited the team's overall development. I am very proud, it's a remarkable achievement, all the more impressive we fielded a team of girls from Year 3 to Year 6."
Building upon their previous silver medal wins at the tournament, the success reflects the school's sports achievements in other fields too, including at county level for cross country and gymnastic competitions.
The low fee, non-selective small school, judged "excellent in all areas" by the Independent Schools Inspectorate in March 2020 achieves excellent results across all areas of their broad creative curriculum. For sport they train onsite and at the local park with dedication, passion and fun to successfully compete against schools with larger grounds and more facilities.
Mrs Gillam, Headteacher at Maple Walk, said proudly: "What an amazing start by Maple Walk - it promises to be a wonderful year of sport!"