Millfield Prep School breaks barriers with new Wellbeing Curriculum​
Posted on 28th Jul 2022 in School News, Wellbeing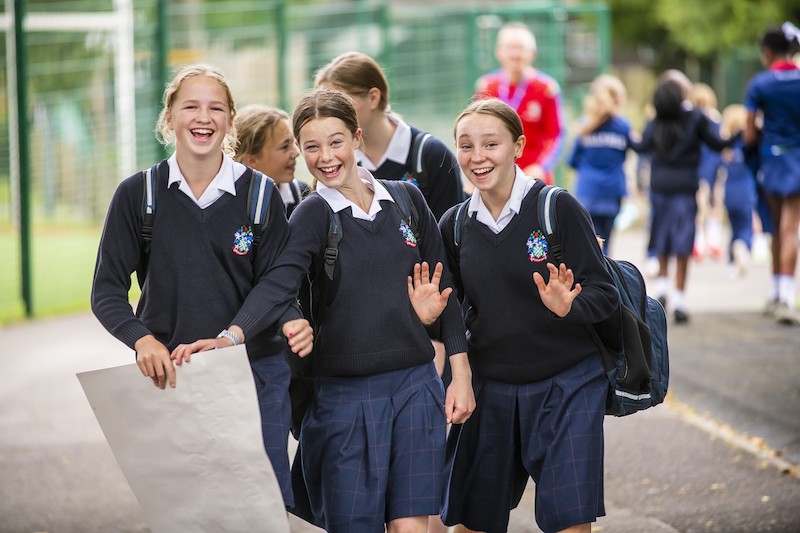 Millfield Prep School's new Wellbeing Curriculum has helped over 80% of pupils to improve their mental health.
In September 2021, Millfield Prep launched its new Wellbeing Curriculum and after a full year of pupils undertaking the lessons, 81% say it has helped them in a positive way.
It was introduced to educate pupils about mental health and wellbeing in the wake of the Covid pandemic, providing a safe environment for pupils to express themselves through a range of interactive activities whilst removing the stigma surrounding mental health.
The activities include yoga, soul food, movement to music, self-care, alfresco pursuits and meditation which were all implemented within a new timetable for year seven and eight. These classes aim to give pupils the tools to look after their own wellbeing by developing pupils' awareness of mental health.
Former Headmistress Shirley Shayler drove the initiative and it has been embraced by new Head Dan Thornburn. Mr Thornburn said: "This initiative has been a huge success. If we can remove children's barriers to learning, they are more likely to achieve their potential. Mental health is one of these barriers and is something that some children may not even be aware of. This new curriculum proactively teaches our pupils both how to identify symptoms of poor wellbeing within themselves or their friends, and to empower them by providing them with the skills to improve their wellbeing. We have made it normal to talk about and actively participate in ways to address any issues pupils might be facing, and this is refreshing to see within a school environment."
Out of a cohort of 160 Year 7 and 8 pupils, it has been a resounding success with 93% saying they have enjoyed the new scheme. Year 8 Bertie said, "I have found the new Wellbeing Curriculum really fun and enlightening." Others said they are 'thinking about their mind more', 'feeling relaxed, calmed and soothed' and it is 'building their self-confidence'. A staggering 81% believe the curriculum has helped them in a positive way.
Children now have strategies on how to cope with busy schedules and recognise when they have too much on and seek help to reduce load or manage their commitments.