Olympic champion inspires Barrow Hills children
Posted on 4th Mar 2021 in School News, Guest speakers, Wellbeing Tweet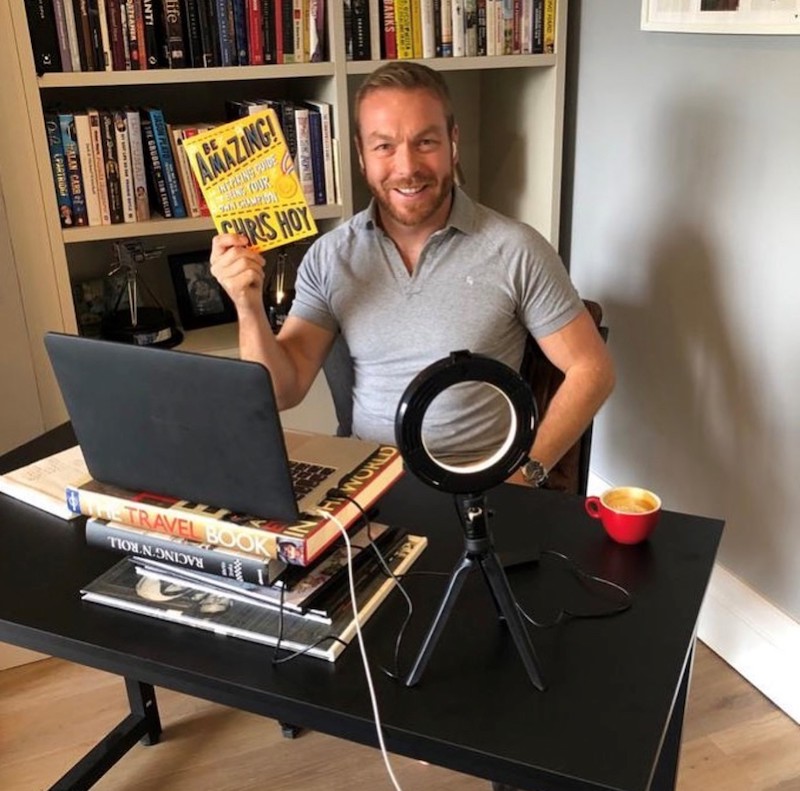 Last week, children at Barrow Hills School in Witley had a virtual visit from six times Olympic champion Sir Chris Hoy MBE. During the assembly-like event, which was live streamed to the whole school, children from every class in the school from Reception to Year 8 asked the Scottish racing driver and track cyclist questions about his career and his book 'Be Amazing – an inspiring guide to being your own champion'. The book then became the inspiration for a February half term of positive messages on mental and physical wellbeing that culminated in an educational theme week based on the Olympics.
Teachers throughout the school delivered lessons based on the 'Be Amazing' theme - in their maths class Year 7 looked at average speeds of events in the velodrome and investigated distance around the top and bottom of the track; children in Reception learnt from Pete the Cat how to be a positive person and Year 2 wrote about how they have overcome fear to achieve a goal.
Mr Philip Oldroyd, Head, commented; "The mental health of our children is very important to us and in such difficult times it is good to be able to showcase positive role models such as Sir Chris. He really engaged with the children and took time to answer their questions thoughtfully, asking them questions back and listening to their answers".