Ping pong power play for Brentwood Prep School pupil
Posted on 27th Apr 2022 in School News, Competition, Sport, Winners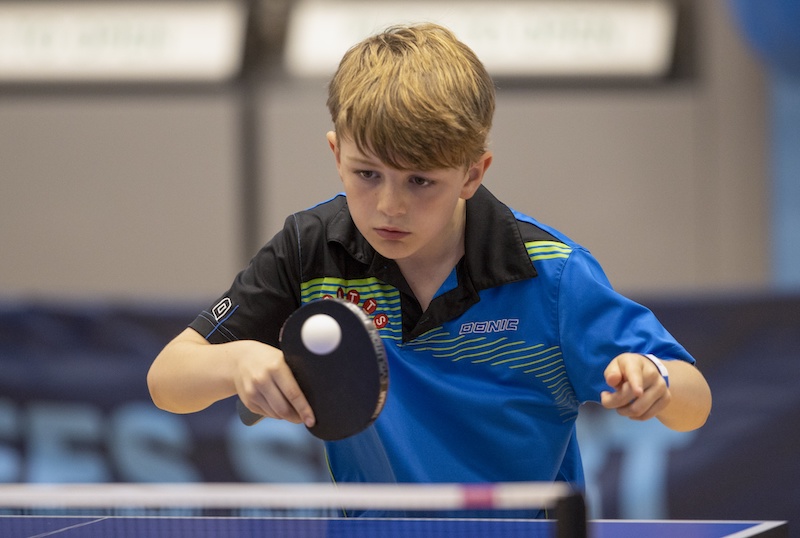 Brentwood Preparatory School table tennis tornado Charlie Donald clinched two major titles back to back following a thrilling weekend of top notch competition.
Charlie scooped the Independent Association of Prep Schools (IAPS) U11 national table tennis championships and continued his winning streak with a brilliant win in the Jack Petchey Schools' Under 11 finals.
The Year 5 pupil secured top honours at the IAPS U11 national table tennis championships held at Edge Grove School in Radlett, Hertfordshire. The competition was open to table tennis playing pupils from IAPS member schools, of which there are more than 600, across the UK.
Hot off the heels of that victory, Charlie went on to win his second crown - the Jack Petchey Schools' Under 11 title - with a confident win at the finals held at the University of East London's SportsDock centre.
Charlie took the championship in style with a 3-0 win in an exciting final following sound advice from dad, Daren, to 'keep calm, smile and enjoy it!' More than 150 players competed across boys' and girls' events in four age groups, with the eight champions coming from seven different schools.
Ten-year-old Charlie overcame an awkward moment in the semi-finals but rallied to win the match 3-1 (11-7, 9-11, 11-2, 11-4) and progress to the final organised by Table Tennis England in partnership with the Jack Petchey Foundation.
The trophies were presented by Priya Samuel, Board Member of Table Tennis England, and Jessica Villiers from the Jack Petchey Foundation.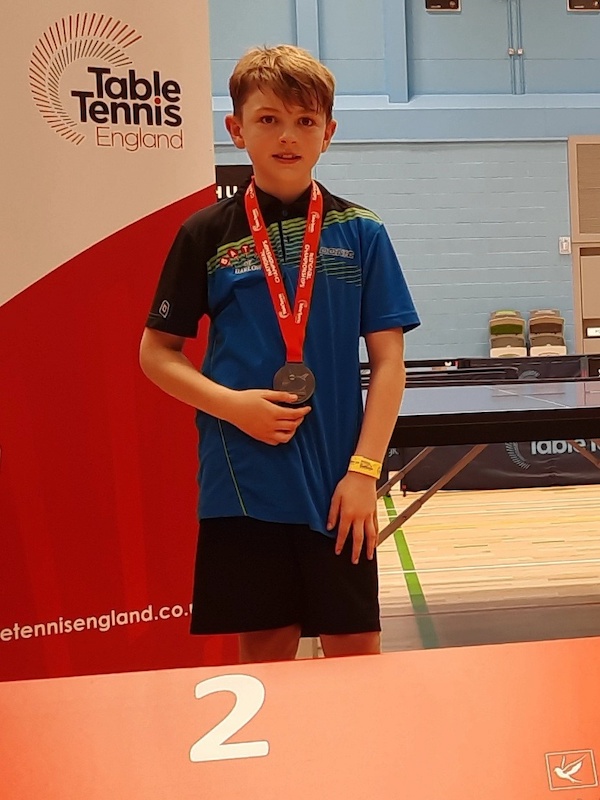 Headmaster, Jason Whiskerd, said: "Charlie has won both the IAPS Nationals for Brentwood School and the Jack Petchey U11 Individual Championship titles. This is an amazing achievement and even more notable given that he is still only in Year 5 and should be competing at Under 10 level."
Charlie, who took the Jack Petchey title with a 3-0 (11-6, 11-4, 11-5) in the final, said afterwards: "I'm really happy, I've had a fantastic day. I thought I might get to the final but I wasn't sure about winning it. My dad helped me by coaching me and telling me to keep calm, smile and enjoy it."
Charlie started playing table tennis at the age of four or five and was too little to see over the table so his grandad used to stand him up on an old milk crate to play. He has been the Essex U11s champion since the age of 8 and was last year's silver medallist in the 2021 England National Championships. He is currently ranked 4th in U11s by Table Tennis England.
Sporting success comes at a price, and Charlie trains three times a week putting in approximately 8 hours training per week. He then competes around the country most weekends. He first joined Chelmsford Table Tennis Club with coach Lee McHugh, who was instrumental in his development, and then some three years ago, he joined BATTS Table Tennis Club in Old Harlow as he developed into a national level player.
Proud mum, Lindsay, explained how Charlie first took up the sport: "Charlie's older brother James has Asperger's Syndrome. In order to try and help improve James's coordination and agility we built James a table tennis room at home. Within a year James was a county level player and was competing at table tennis competitions around the country achieving his highest national ranking of 10 in U13s. As soon as Charlie was old enough, he picked up a bat and followed in his older brother's footsteps."
Table tennis is a popular pastime at Brentwood Preparatory School with outdoor table tennis tables proving the focus of activity at break and lunchtime. Mr Whiskerd has even been known to sneak out of his office for the odd bit of practice himself!