Rwandan High Commissioner visits Wellington College
Posted on 12th Nov 2018 in School News, Guest speakers, Geography, History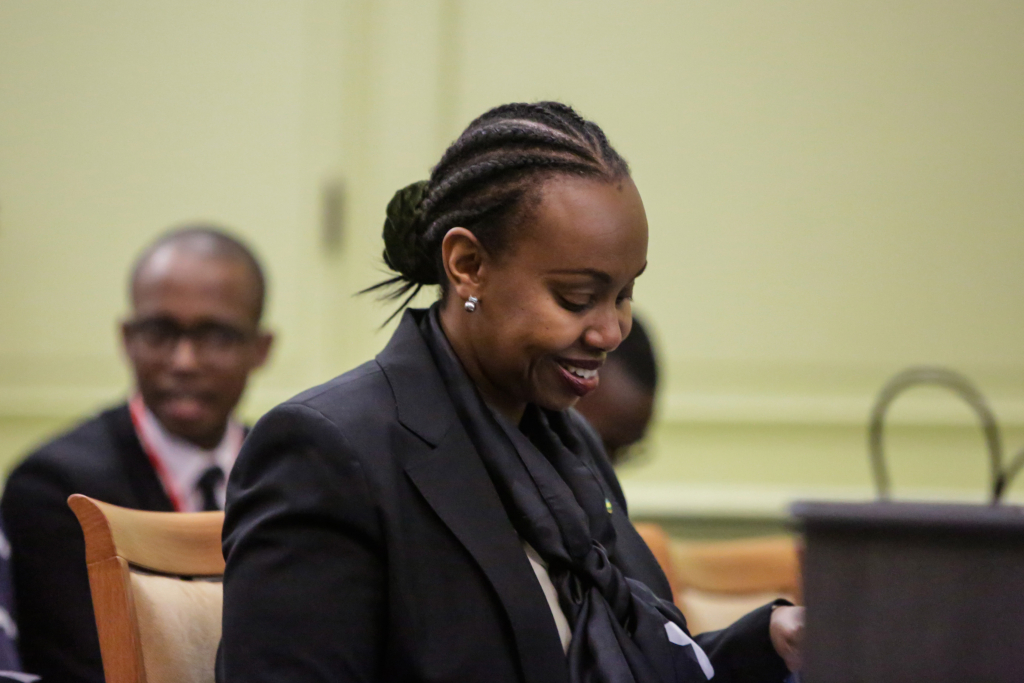 'A diamond is just a piece of charcoal that handles stress extraordinarily well.'
In October, Wellington College welcomed Her Excellency Yamina Karitanyi, Rwandan High Commissioner, for the inaugural address of the Wellington College Peace and Conflict Institute's guest lecture series.
Her Excellency took the stage to the tune of 'My Rwanda', by Urban Boyz, the adopted theme tune of WCPCI's trip in February. Wellington students, parents and staff came to hear Her Excellency speak about how Rwanda rose from the ashes of the 1994 genocide to become one of the most dynamic and healthy growing economies in Africa, and a 'net exporter of peace'.
Using the metaphor of a 'piece of charcoal that handles stress extraordinarily well', Her Excellency and gave a compelling account of Rwanda's incredible turnaround over the past 24 years and explained how this was achieved through homegrown solutions in three areas: the formal encouragement of healing and reconciliation between survivors and the 'genocidaires' who were often their neighbours through the Gacaca court system; the establishment of a sense of nationwide community through such initiatives as a national monthly 'litter-pick'; and a road map towards self-sufficiency through weaning the populace off international aid using such schemes as a country-wide livestock provision programme supported by government funded veterinary services.
The lecture concluded with a powerful indictment of the colonial 'divide and rule' strategies of the past that contributed to Rwanda's tragedy. Her Excellency offered a challenge to the adults in the audience with her observation that peace education should be formal and widespread, while her message to the students was to tell them they can not only learn from the mistakes of their forebears, they also have the technological means to both reach out to and look out for each other across geographical, cultural and national boundaries.
The proceedings concluded with a lively round of questions and an invitation to a group of Wellingtonians to visit the Rwandan High Commission in London to continue the conversation.