Selecting senior schools
Posted on 3rd May 2022 in School News, Prep Schools Guide, Choosing a school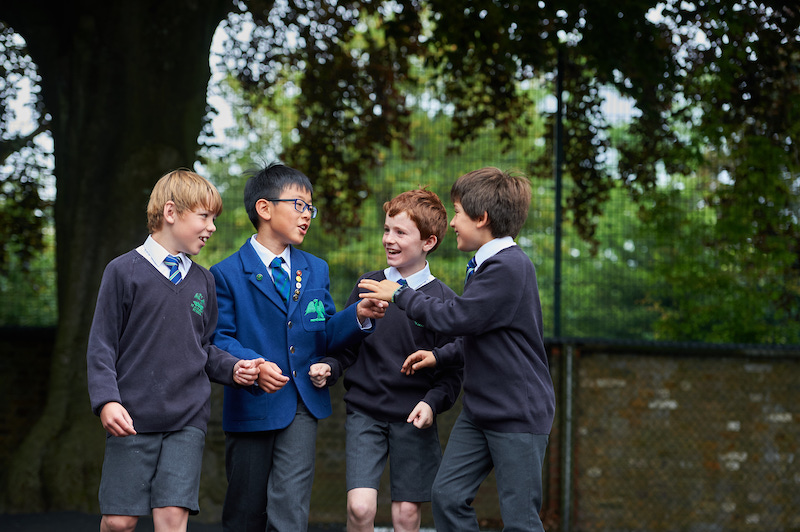 Planning the next stage in your child's education needn't be stressful, says Richard Berlie, Headmaster at St. Anthony's School for Boys, London.
St. Anthony's School for Boys is an ISI Excellent school in Hampstead, where academic endeavour is nurtured in a safe, familiar community. Thanks to the school's unique ethos, from the time when they start at the school in Reception, all the way through to when they leave at the end of Year 6 or Year 8, every boy is recognised as an individual, with their own personal talents and interests. A rigorous academic curriculum, overseen by the Heads of Faculty, has been put in place to foster inquiry and build knowledge and understanding. Furthermore, a huge array of co-curricular activities – including drama, music-making, singing, art, debating, coding and many more – capture the interest and enthusiasm of young minds.
Pastoral care is of utmost importance throughout the boys' time at the school, but perhaps never more so than as they come to the end of their time there, when the role played by the form tutor enables helpful conversations between home and school regarding selecting secondary schools. The approach is to put the child's needs first, identifying suitable schools where they will be happy and will continue to fulfil their potential.
"My constant refrain to parents is to 'cast the net wide' when it comes to senior school applications," Richard Berlie, Headmaster, explains. "A number of senior staff at St. Anthony's have experience working at ISI Excellent – the highest category – independent boarding and day schools (in my case at Ampleforth, Emanuel and Dulwich), and we have great success in sending boys to the 'big and famous' schools. For some boys a highly competitive and academic environment is just the ticket; for others, who are no less bright academically, a more nurturing, less-imposing institution will be more appropriate."
Richard advises that now boys can, they should visit schools on open days. "It is always a good sign when a child waxes lyrical about sporting provision, an experiment seen in the laboratory, or, perhaps most important of all, having felt welcomed and looked after by their hosts," he says. "There is no exact science behind a decision to apply to a particular school and it can be counter-productive to overthink the process. Trusting one's instincts, and those of the child himself does require a leap of faith, but at St. Anthony's we can help parents to reach informed decisions."
St. Anthony's advise their families to apply for around six schools, including some competitive options alongside 'safer' choices. Boys going through the 11+ process will be judged on their performance on the day they sit their entrance exams. This is very much a data driven process, with perhaps only the top third of candidates making it through to interview. The 13+ process is more nuanced, with schools paying a little more attention to factors such as co-curricular involvement. Not surprisingly, many parents hedge their bets and apply for a mix of 11+ and 13+ schools.
The school offers comprehensive support to boys preparing for senior school entrance tests. This coming academic year, all Year 6 boys will be allocated an individual laptop that will assist in their preparation for reasoning tests, as well as helping with digital learning in general. A detailed 'Guide to Senior Schools' is updated each year and shared with Year 5 families, and meetings are scheduled to explain the process, dispel myths and steady nerves. Individual interview practice is also arranged for boys. "At St. Anthony's, the individual child is at the centre of our mission, and this informs the bespoke approach we take to senior school applications, and our wider philosophy of education," Richard says.
For admission enquiries, call 020 7435 0316 (stanthonysprep.org.uk)
This article appears in the 2022 edition of John Catt's Preparatory Schools, which you can view here: