St Columba's College student performs in 'The Sound of Music'
Posted on 28th Jul 2020 in School News, Performing Arts Tweet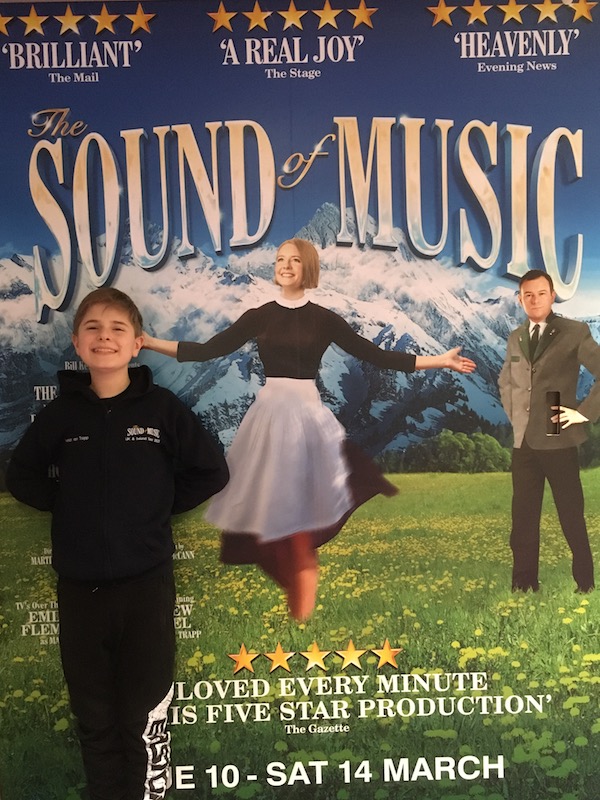 St Columba's College in St Albans is very proud of Form 3 student Ben, who performed as Friedrich Von Trapp in Bill Kenwright's UK and Ireland tour of 'The Sound of Music' earlier this year, before the tour was sadly cut short to due COVID-19.
The tour started in January 2020 at the 2,200-seater Bord Gais Energy Theatre in Dublin, and Ben performed at numerous national theatres over the next few months. He juggled schoolwork, rehearsing and performing for four months, but the tour was sadly cut short in Woking in March due to the Coronavirus emergency. Before then, he had the opportunity to act alongside West End professionals Andrew Lancel and Emilie Fleming.
Ben said: "It was a dream come true when I was offered a part in a professional musical production, I enjoyed every minute of the tour, and learnt a huge amount about stage presence and acting from the amazing team. I am very grateful to St Columba's College who supported me so well when I was on tour, and to all the drama and music staff who have helped me over the years in developing my passion for performing."
During his time at St Columba's, Ben has performed in many musical ensembles and at a multitude of recitals, including our Gin and Jazz evening and the annual Christmas Carols at the St Albans Abbey.