St Columba's College is moving to co-education
Posted on 26th Jun 2020 in School News Tweet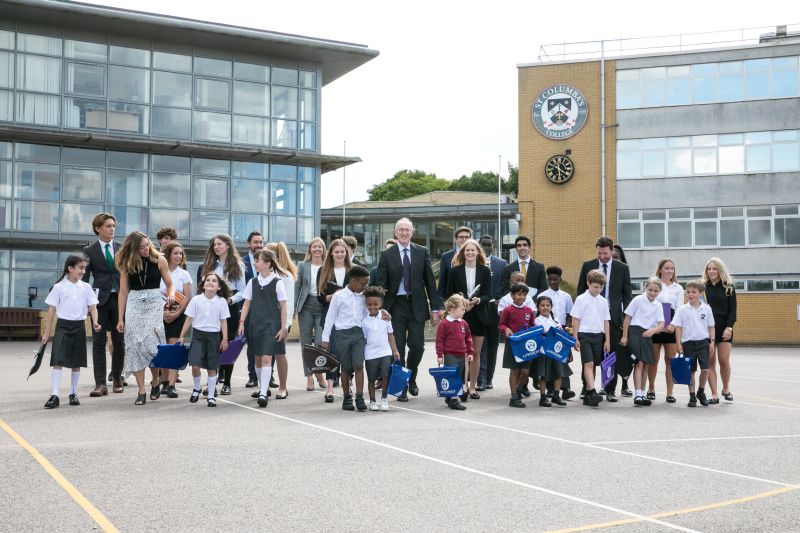 The Governors and College Leadership Team of St Columba's College in St Albans are delighted to announce the next step in the continuing development of the school. From September 2021, we will welcome girls into our Lower Sixth (Year 12) and Lower Prep (Reception, Year 1 and Year 2).
This will be followed by a phased transition, which will allow these first girls to stay with the school throughout their educational journey, and which will eventually see St Columba's offering its unique, high-quality Catholic education to boys and girls from ages 4—18.
Announcing the move, St Columba's Headmaster, Mr David Buxton said: "Following a great deal of research, investigation and deliberation over recent years, including a survey of our current parents, we have decided that introducing co-education to St Columba's College is the right thing to do.
"It will fully prepare our students for life beyond St Columba's College, and it will help the school continue to flourish. Such a change is consistent with what is happening in many of our fellow Brothers of the Sacred Heart schools around the world."
Applications for entry to St Columba's College in September 2021 are now open. To arrange a visit to St Columba's or find out more please contact Mrs Hilary Causer, Registrar on 01727 892040 or admissions@stcolumbascollege.org.
For more information about co-education at St Columba's please visit our new dedicated webpage at https://www.stcolumbascollege.org/coeducation.