Success for Students in ISA Essay Competition 2019
Posted on 13th May 2019 in Competition, Achievements, School News Tweet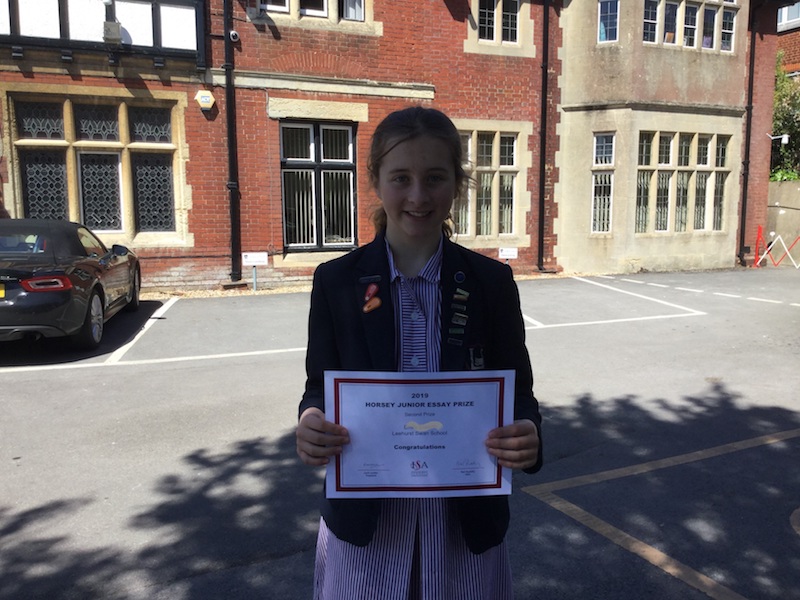 Congratulations to two of Leehurst Swan's students, Emily and Hattie, who have been awarded second place and a Highly Commended prize, respectively, for their Independent Schools Association (ISA) Essay Competition 2019 entries.
Emily in Year 6 has been awarded Second Place for her entry in the Horsey Junior Essay Prize. Her essay is entitled Summer and is an imaginative account of being homeless. The judge commented that 'Emily crafted a beautifully structured piece. Her opening sets the scene perfectly: "Frosty tendrils nipped my feet. Shivering, I curled up smaller." '
Hattie in Year 9 has been awarded Highly Commended for her entry in the Favonius Senior Essay Prize (for Years 9 to 11). The judge remarked that 'her piece, Playing with Fire, described the experience of fighting to survive in water highly effectively.'
Mrs Trythall, Head of English, proudly said 'Well done and many congratulations to Hattie and Emily for this fabulous achievement!' Success for Students in ISA Essay Competition 2019.