​The principles that I wish for all pupils
Posted on 23rd Apr 2020 in School News, Prep Schools Guide Tweet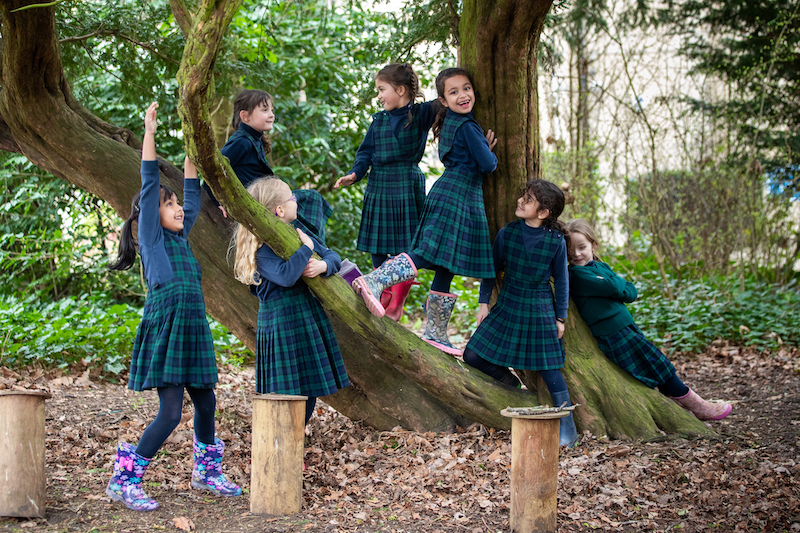 Kathryn Gorman, Head of Abbot's Hill School, on the importance of ethos...

In many areas, pupils and parents are spoilt for choice when it comes to schools. It is only natural for parents to want the best for their child, and for the children themselves to seek an environment where they feel stretched, supported and nurtured. For parents considering Abbot's Hill School for their daughter, I like to ask them what they would you wish for the young woman who steps out of our doors, having benefitted from all this school has to offer?
Abbot's Hill is a school with a unique personality. Founded over 100 years ago to educate young women of character, the school places great value on the development of the individual. Those girls lucky enough to come here will leave as confident, compassionate and creative young women.
There are some broad principles that I lead by and that I wish for all pupils at Abbot's Hill:
They will leave here happy, self-assured and comfortable in their own skin.
Happy pupils learn best. It is as simple as that. This, for me, is the stand out quality of this school. It has never been a more exciting time to be a girl. However – in some ways – it has never been tougher. We work in partnership with our parents to know, understand and support your daughter so that she can achieve her very best.
That they are at the centre of their learning, benefitting from a broad and relevant curriculum built around expert teaching and tailored learning opportunities.
We are a school with ambition for all its pupils. Pupils gain an excellent foundation on which to build their futures. Depending on the age of your child, this may sound a long way away but, as educators, we have to be alive to the demands of the workplace which is dynamic, flexible and global. In that space, excellence is measured by so much more than just examination results: conscience, resilience and adaptability matter absolutely and you will see those qualities woven throughout the school.
We have also invested in a comprehensive mindfulness programme throughout the Prep School that enables even the youngest children to develop and maintain strong and robust approaches to their wellbeing.
From the day she will join the school, your daughter will learn alongside expert practitioners, collaborate within the school and beyond, innovate and be an active member of her community. We will nurture these dispositions as she discovers her own particular talents.
That they grew up able to run free and explore – whether metaphorically in the pages of a great book, in amazement in a science lab or laughing and playing in our wonderful grounds.
From our youngest children, everyone enjoys the many and various opportunities available to them. From the sports field, our woodland school, the outdoor learning areas to school productions, through the leadership opportunities and academic enrichment programmes; whether working with our partner schools in the local community or helping with the babies in our in-house nursery – Abbot's Hill really does offer something for everyone.
In the stunning green surroundings of our grounds, pupils can take part, take risks, experiment and explore. Finding out who you are has never been so much fun.
That Abbot's Hill educates charming, grounded young people of character and integrity is not in question and nor will it change. They will all be encouraged to aim high, to have confidence in themselves, to fulfil their potential and to treasure the relationship they build every day.
This article first appeared in John Catt's Preparatory Schools 2020, which you can read here: