Tonbridge boys are among the medals in the British Physics Olympiad
Posted on 11th Jan 2022 in School News, Science, Achievements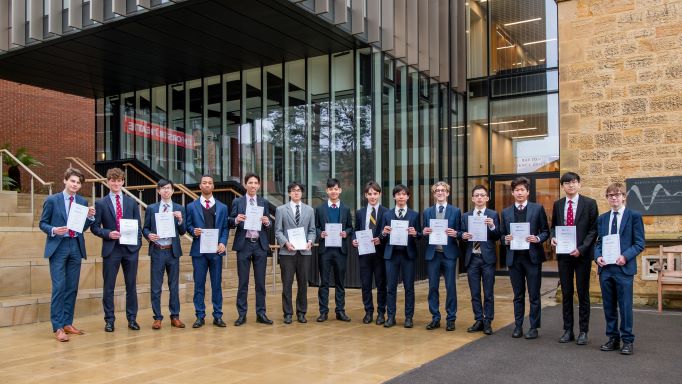 Tonbridge School boys are celebrating Gold, Silver and Bronze awards in the First Round of the British Physics Olympiad, which took place in November last year.
This national competition encourages the study of the subject and recognises excellence in young physicists.
Two Upper Sixth Formers, Kenneth Lee and Yury Balabin, claimed the highest ranking on offer, with a Top Gold placing, which places them among the top 7 per cent of students in the country who took part. Those with Top Golds can go on to compete in Round 2, which is taking place at the end of January.
Chris Powell, Head of Physics, said: "This was an extremely challenging paper and so all students who gained awards should be very proud of their performance.
"Particular mention goes to Hugh O'Donnell and Justin Lam, who achieved a Gold a year ahead of the target audience (of mostly Upper Sixth students), and Daniel Qiu, who achieved this accolade two years in advance."
Boys also gained seven Gold awards (placing them in the top 9 per cent of students taking part); three Silver awards, and five Bronze I / Bronze II awards.
Some of the Physics Olympiad entrants are pictured by the School's Barton Science Centre.