When you find the right prep school for your child, they will flourish
Posted on 19th Mar 2019 in Prep Schools Guide, Choosing a school Tweet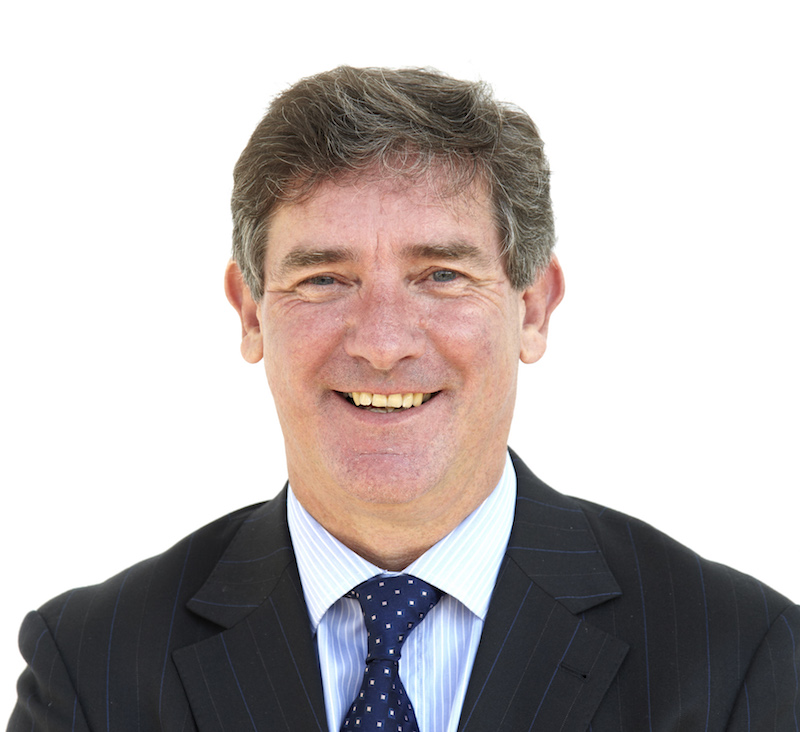 Christopher King, Chief Executive of IAPS (the Independent Association of Prep Schools), says that the preparatory sector remains in good health...
It is only natural for parents to want the best for their children. We could, perhaps refine this and say parents, when choosing the school for their child, should want the best possible start for their children. What really is the best possible start for each child is, of course, more difficult to define. When it comes to education and the choice of school for the child, given that the proof of the success of any choice only comes with the passage of time, there is a pressure to get it right. If the wrong choice is made it can take a long time to overcome the mistake. One way to minimise the chances of making 'a mistake' is to investigate the prep School offer. Prep schools come in a wide variety of shapes and sizes with their individual emphasis being expressed in different ways. There are, nonetheless, some common characteristics to such schools. They will be committed to an holistic form of education aiming to develop the whole person and not to just prepare them to meet an artificial, data driven, narrow curriculum. This surely is the type of education which is most likely to prepare children for the future world which will be increasingly global in perspective favouring creative measured risk takers over straight jacketed conformists.
Prep schools generally are in very good health. Yes, there are challenges, most of them financial and fundamental concerns exists about the long term affordability of the sector. However, Heads, governing bodies (proprietors) are acutely aware of this and are making every endeavour to keep fee levels as low as possible whilst at the same time generating a healthy enough surplus to reinvest in the school. In recent years there has been very significant investment in new technology again in keeping with equipping the children with the skills needed to advance in a modern world.
Prep schools are at a considerable advantage in that they are independent organisations. They are independent in thinking, and free of the constraints imposed on the curriculum within the state sector. They are, of course, subject to robust and rigorous inspections and any parent considering the education for their child would be well advised to find and read the school's ISI inspection report which should be obvious on the school's web site. In reading such reports there will be often references to an education which allows pupils to question and problem solve, is creative and develops strong communication skills. Science lessons will involve lots of experiments, the creative arts will be prominent, and music will be embraced through a wide variety of ensembles, groups and choirs.
Prep schools value tradition where it is sensible to do so and high standards of disciple and good manners illustrate the type of qualities which can be taken for granted. Children naturally will come to expect that lessons will proceed at a pace but in their turn they will only experience teachers who expect the best endeavours on the part of the child.
Innovation in the curriculum and in the co-curricular provision is another feature of the sector. The idea of a baccalaureate has been developed in some schools, others have developed engineering and cross curricular themes occur all the time. Imaginative provision to ensure the well-being of the pupils by building self confidence is nothing new to the sector. The language may have been updated but a fundamental enthusiasm for developing the whole person has long been an aim of the best Prep schools. The schools do not simply set out to prepare the children to move to their senior school of choice, although of course they do just that; they will argue they are more concerned to prepare their pupils by giving them the skills to meet the challenge of their future.
The commitment to extra-curricular activities has long been a hallmark of the best Prep school. High quality sporting, musical, performing arts provision can be taken as standard across this sector. In recent years IAPS (the Prep schools Association for Heads of the leading schools in this age group) has developed an extensive programme of sporting competition. Pre-eminent locations are often used to host the events. The annual IAPS swimming championships are held, for example, at the London Olympic Aquatic Centre. Often Prep schools find themselves located in very attractive grounds and when they do they connect to that environment with challenging high level rope ways and walkways. Forest school is ubiquitous and even when the schools are more urban in location every effort is made to promote an understanding of the earth's fragility.
Of course, one of the Prep schools responsibilities is to prepare pupils to meet the entry requirements for entry to senior school. Prep schools have an enviable record in this regards and a quick check in the school's web site should reveal the regular destinations of the Prep school leavers. The excellent professional environment attracts the best teachers and small classes all individual attention to be a feature of lessons.
It is always wise to visit the schools you are considering for your child. An Open Day can be fine as an introduction but return for a more bespoke visit to 'feel' the school on a tour when it is just another day for staff and pupils. The decision to send your son and daughter to a fee paying Prep school is not a decision which can be taken lightly not the least because of the considerable financial sacrifice parents will make. If you're not entirely certain you can afford the fees, do talk to the school about this. They will be used to such conversations, and although you may feel a little awkward about initiating such a discussion the school should soon put you at your ease and have helpful suggestions about the financial way forward.
There's a Prep school which is right for your child and when you find it they will flourish and you will feel the investment was entirely worthwhile.
This article is the foreword to John Catt's Preparatory Schools 2019. You can view this guidebook here: