Young Taunton Prep School swimmers take gold at national competition
Posted on 28th Jun 2022 in School News, Competition, Sport, Winners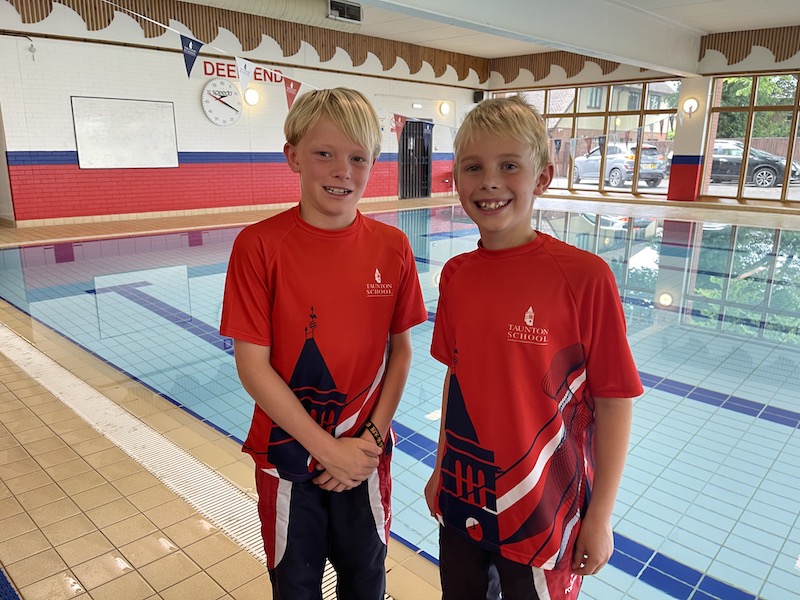 Two swimmers from Taunton Prep School have won gold medals in a national swimming competition.
Ten-year-olds JJ Wells and James Sercombe both swam to victory to take the top spot in their category in the IAPS national swimming finals. JJ took gold in the U10 25m breaststroke while James came first in the U10 25m butterfly.
James, who has been swimming since he was three months old, said: ""It feels really good to win and make my family proud. I hope to do lots more competitions and win lots of medals. Swimming just comes naturally to me and I really enjoy it."
JJ, who also won a national triathlon title this year, said: "I have always wanted to do this competition and Taunton School definitely helped me get there because I have support and lots of time in the pool."
Both boys train 16 hours a week and hope to compete in the Brisbane 2032 Olympics.
Shaun Winsor, Head of Sport at Taunton Prep School, said: "We are incredibly proud of JJ and James. They're an inspiration to other children as they've shown that with passion, hard work and dedication you can be the best you can be."
Taunton Prep School also took home silver medals in the boys' U10 4x25 medley relay, boys' U11 50m breaststroke and girls' U12 4x25m medley relay.
Taunton School offers scholarships for sports swimming. For more information visit https://www.tauntonschool.co.uk/scholarships-and-a...