King's Ely mathematician on top form in national competition
Posted on 21st Feb 2019 in School News, Maths, Competition, Achievements Tweet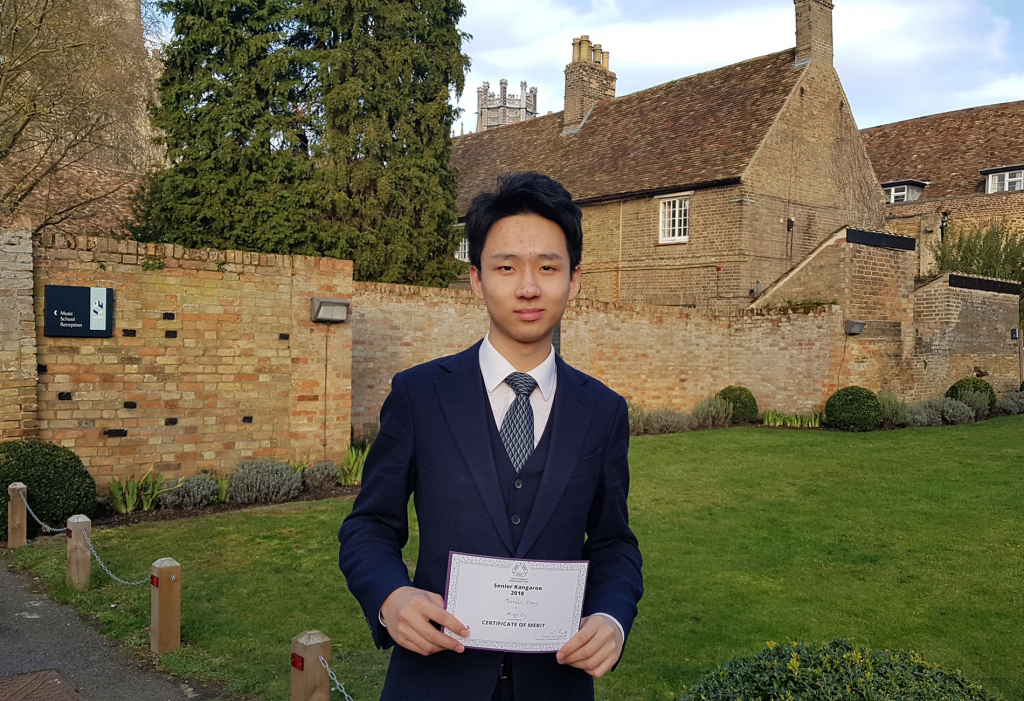 King's Ely student Michael Zhang is celebrating after coming out top in a national mathematical competition.
Sixth Form student Michael, 18, achieved a Merit in the Senior Maths Kangaroo Competition, placing him in the top 25 per cent nationally.
Michael was one of six King's Ely students invited to take part in the Kangaroo Competition following their results in the Senior Maths Challenge paper in November. Michael achieved a Gold certificate in this round of the competition, again placing him in the top 25 per cent nationally.
Congratulations also to King's Ely Senior students Joe Lau and Thomas Kim, who attempted the Senior Maths Challenge a year early and both got through to the Kangaroo round. Both students achieved marks higher than the national average.
At King's Ely, an assumption of academic achievement is enabled by continuity of approach, compassion and systems that will take pupils further than they ever believed they could go. Flying high takes courage, but those same systems provide a security that builds confidence and resilience to meet the challenges of the next opportunity.
To discover more about opportunities at King's Ely, please visit www.kingsely.org