Merchiston's Hector to tackle the world's toughest footrace for Multiple Sclerosis charity
Posted on 20th Feb 2019 in School News, Fundraising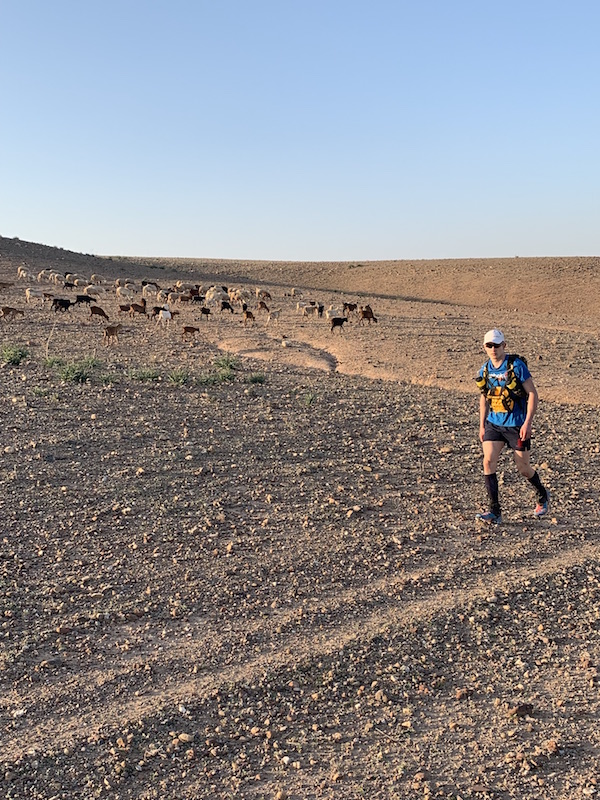 Merchiston Sixth Form pupil, Hector, will be running the Marathon des Sables, the toughest footrace on Earth, to raise money for a charity close to his heart.
Hector comments: "I have decided to raise money for Overcoming Multiple Sclerosis (OMS), as my mum was diagnosed with MS in 2013. OMS has helped her dramatically with her diet and fitness; so much so, I forget she has MS a lot of the time. Therefore, I would like to raise money for OMS to help other people to overcome MS the same way my mum is currently doing.
"The Marathon des Sables is a 250 km ultra-marathon taking place in the Sahara Desert in April. This averages out to one marathon a day, but the longest day is nearly 100 km, with temperatures having exceeded 50 degrees in the past. I feel that this will be one of my biggest challenges to overcome and as one of the youngest ever participants, I know I will have to be as prepared as possible.
"One of the demands of the Marathon des Sables is that you have to be self-sufficient, carrying your own food and equipment, which can weigh up to 15 kg. Additionally, you must overcome the terrain; running on sand, over large dunes and through wadies.
"In preparation, I have been learning how to look after my feet and ensuring that I can get enough nutrition and hydration throughout the race. That said, everyone I have spoken to have said no matter how prepared I am, it is still going to hurt! I have been training in Morocco and also in the Pentland Hills near Edinburgh.
"I enjoy running cross-country and have been a part of the U16 Scotland rugby squad, so I think I will be as fit as I possibly can be, however I know that this does not guarantee my success in this massive challenge."
We wish Hector the best of luck in the Marathon des Sables and congratulate him on his determination and drive to complete this once in a life time challenge for such a worthy cause.
The 34th edition of Marathon des Sables will take place from 5 to 15 April 2019 at the heart of the South Moroccan Sahara. More than a sporting adventure, it will be a real survival challenge, coupled with a unique human experience, for the 1,000 competitors.
Overcoming Multiple Sclerosis: Overcoming MS educates, supports and empowers people with MS in evidence-based lifestyle and medication choices that improve health outcomes. OMS is a global nonprofit organization that is registered as a charity in the USA, UK and Australia.
You can donate to Hector's fundraising effort at: www.justgiving.com/fundraising/hector-skipworth