Pastoral care and wellbeing in prep schools
Posted on 16th May 2023 in School News, Prep Schools Guide, Curriculum, Wellbeing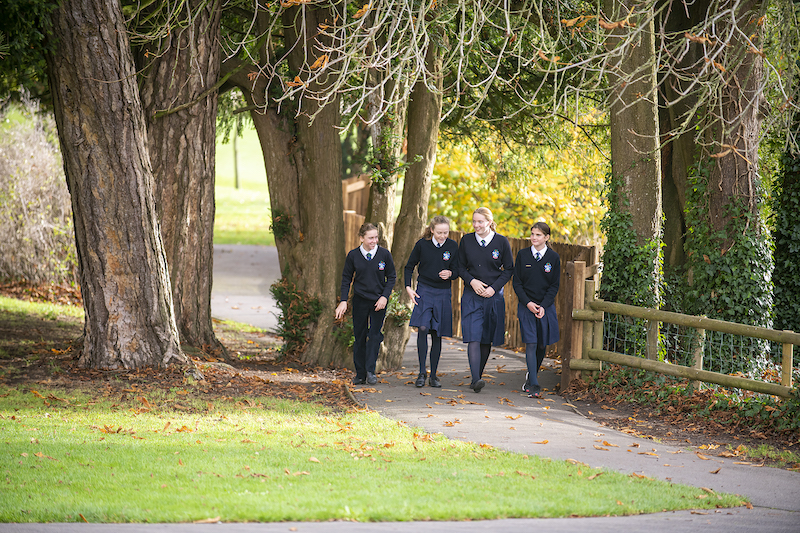 Millfield Prep School Deputy Head (Pastoral), Ben Hilton, shares how their recent Wellbeing Curriculum helps to promote and support mental health in schools.
Pastoral care and wellbeing is at the heart of any school, especially one that is home to more than a hundred school-aged children. At Millfield Prep School, we see the pastoral care and needs of our children as central to their success and personal development.
It has become increasingly important for children's mental health to be at the forefront of pastoral care, even before the pandemic the UK Government announced every school should have a designated mental health lead in place by 2025. According to the NHS Digital Survey of Mental Health of Children and Young People 2021, one in six children (17%) aged six to 16 were identified as having a probable mental health disorder, an increase from one in nine (10.8%) in 2017.
Wellbeing has long been at the heart of Millfield Prep's pastoral care system, with a Pastoral Committee meeting each week to discuss the diverse needs of the children and to enable every member of staff to support them. Group tutors, Heads of Year, the Director of Boarding, Head Dan Thornburn and myself, are fully involved with all aspects of the children's daily lives. The school has a medical centre, a counsellor, a chaplain, and a chaplaincy wellbeing dog, all of whom regularly meet with children by appointment, in addition to daily check-ins with Group Tutors. We also have a variety of staff that are qualified Mental Health First Aiders, engaged as Mentors and we offer further drop-in sessions within our Learning Development Centre. Our boarding pupils enjoy extremely high standards of pastoral care, with all boarding staff, assistants and matrons all working together to ensure that children's individual needs are met, and information is shared harmoniously between boarding houses and school leaders.
The impact of the Covid-19 pandemic has put mental health and wellbeing under the spotlight and prevalent in the media. It is well documented how emotional wellbeing effects learning outcomes and the ability to concentrate and be confident and independent learners. In order to support our children to understand and become responsible citizens in the future, we use a rotation of peer mentors, a monitor programme and we also have a variety of signposts that allow a child themselves, or on behalf of a friend, to refer via Yabberbox – a paper-based slip that can be posted in various locations across the campus. We also use Tootoot, an anonymous digital chat platform with pastoral and senior leaders within the school and encourage pupils to use a specific worries email to seek guidance or support from key individuals.
Focusing on pupil's emotional needs and equipping them with the tools to adapt in a post-Covid society, we launched the innovative Wellbeing Curriculum in September 2021 – a first in Prep schools with the aim of teaching some of the skills that help children cope. We have planned and dedicated curriculum time towards it.
When schools reopened, our 135 boarders and 255 day pupils returned from 27 different countries where pandemic experiences were dramatically different. The curriculum proactively teaches pupils to identify poor wellbeing and to empower them with the skills and resilience to recognise and improve it. The concepts explored link well to the school's values Be Kind, Be You, Be Curious, Be Challengers and Be Brilliant.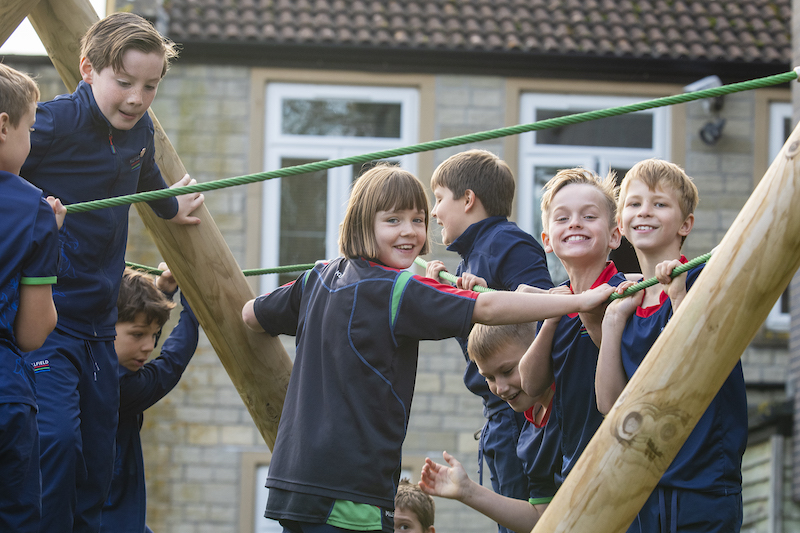 Yoga, Soul Food, Movement to Music, Self-Care, Alfresco Pursuits and Meditation are all part of the new timetable of classes for pupils in Years 7 and 8. The classes, one 40-minute Wellbeing class each week, in addition to their regular PSHEE and PE lessons, focus on helping the children to look after their own wellbeing and developing pupils' awareness of mental health in a well-rounded programme, offering a variety of topics.
The introduction of the inventive new curriculum was driven by former Headmistress Shirley Shayler, who said: "I believe that young people of today have so much more to deal with than when we were young. At Millfield Prep, we have a holistic approach to education, and I firmly believe that if we can remove children's barriers to learning, they are more likely to achieve their potential. Mental health is one of these barriers and is something that some children may not even be aware of. We have created this new curriculum to proactively teach our pupils both how to identify symptoms of poor wellbeing within themselves or their friends, and to empower them by providing them with the skills to improve their wellbeing."
Pupils are calmer, relaxed and settled, something that has been recognised by teachers and Houseparents. The energy around wellbeing is tangible, children want to talk about it and it is not a taboo subject.
93% of Year 7 and 8 pupils said they have enjoyed the new scheme and 81% believe the curriculum has helped them in a positive way.
Year 8 Bertie told us: "I have found the new Wellbeing Curriculum fun and enlightening. I have learnt to meditate which I had never done before and rather than just being told; we have been trying it."
Others have said that they are 'thinking about their mind', 'feeling relaxed and soothed' and it is 'building their self-confidence' ready for moving to senior school.
A large focus is giving time to explore what works in a non-pressured, non-competitive, safe environment. The children think about themselves which is rare in the busy world we live in.
Millfield was recently named Prep School of the Year at the Independent Schools of the Year awards for recognising pupils' mental health and wellbeing, 'exemplifying geographical size and other diversity in the sector', after the launch of the innovative wellbeing curriculum.
This article appears in the 2023 edition of John Catt's Preparatory Schools, which you can view here: