Pride in our schools today – and plenty of optimism for the future
Posted on 1st Apr 2022 in Prep Schools Guide, Independent Schools, IAPS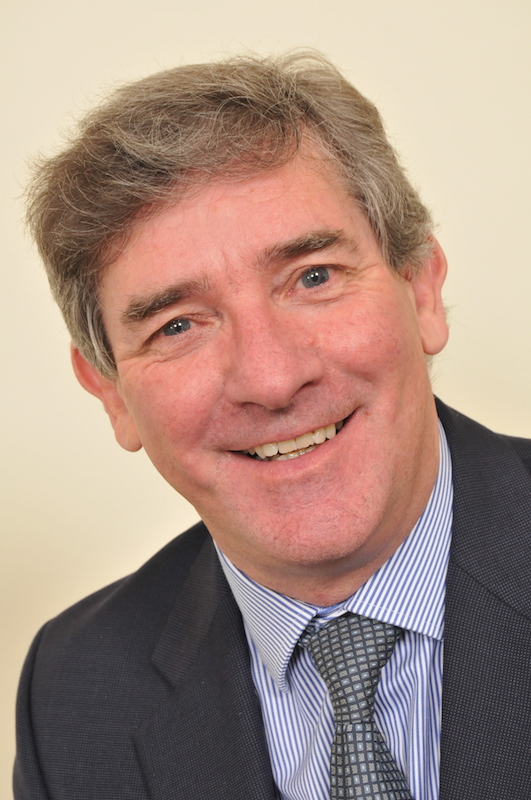 Christopher King, CEO of IAPS, writes the foreword to the 2022 edition of John Catt's Preparatory Schools
"So how are your schools?" is pretty much the standard way people I meet professionally open a conversation with me. I'm not entirely sure what response is anticipated by those who ask this question but I certainly know how I frame my answer. Essentially the questioner can expect a response from me along the lines of, "They're upbeat, optimistic and pushing ahead, thank you".
The truth is the first lockdown and subsequent Covid-19 related setbacks, operationally speaking, were hugely difficult and there was a negative impact on finances. However, apart from a few stand out cases where governors were overly aggressive when demanding fees be paid in full, the schools played it fair with parents, set out the financial situation they found themselves in and discovered there was, and indeed is, tremendous levels of inbuilt support for our schools. No doubt helped by the very successful roll-out of an online learning experience; few, if any, schools are reporting a knowledge deficit amongst their pupils as a result of Covid-19. The vast majority of parents have paid their fees bill, with remarkable good grace, and confidence within our schools rapidly returned. The doomsayers who predicted the closure of vast numbers of independent schools as a direct result of the pandemic are left looking rather silly, as their dire gloomy predictions proved a million miles from the reality.
The reality is one where pupil rolls have risen right across the IAPS membership, no matter in which geographical area they are located. There are challenges, with some schools reporting a particularly competitive recruitment situation with regards to the nursery and early years. However, the perspective switches very rapidly to a far more positive picture in the older age groups and the buoyant nature of recruitment has become a feature of our schools.
All this has had knock-on effects as confidence has grown throughout IAPS membership. Capital projects, which were put on hold for 12 months, are now underway and, as I travel around the country, I see new investment manifested in construction sites as buildings come out of the ground. It is interesting to note that schools are investing in new classrooms to support the delivery of the core curriculum. The statement being made is one around the importance of the main activity of any school being, of course, the delivery of knowledge and skills associated with the school's curriculum.
Just two examples of this would be the investment Westonbirt School is making in classroom facilities on a site which has to be sensitively considered given the Grade 1 listed buildings in close proximity to the new build. Belmont School, located at Holmbury St. Mary near Dorking has seen a growth in demand as it took the decision to educate through to 16 and offer GCSEs. This positive move for the schools has allowed the cranes to move onto the school site as their new facilities begin to take shape. Here again, the emphasis is on classrooms to support the delivery of the curriculum.
The whole experience of managing the day-to-day ever-changing situation associated with the time of the coronavirus has taken some toll on the heads and leaders of our schools. The changing advice from the government made for the most difficult of times. Nobody but a fool would want to openly declare that they are feeling so confident that they can say the worst is behind us but a more positive mood has started to wash over the leadership of our schools and, be it plans for a new school, a new library or Astro turf, our heads are undoubtedly looking forward, more than back, on very gloomy times.
Those of us who have leadership roles in the independent sector have also started to push ahead with plans to support the current and future membership. In supporting the membership, IAPS is working to help the pathway into headship and during the time in post. A new, demanding coaching course, supported fully in financial terms, is producing a qualified support team who can work with added authority to support newly appointed heads. Before achieving the post of head, IAPS is offering a comprehensive training pathway for those who aspire to senior leadership roles. Targeted, online training offers support with comprehensive, current INSET through the 'ilearning' programme. One head, commenting on ilearning, said that his staff had accessed the training over 1650 times at a cost of about 55p per person. If that's not great value then what is?
It was not so long ago that the IAPS professional development programme ran about 40 courses but that number is now pushing towards 70 and, when collaborations with other organisations are taken into account, the number is higher. The summary of the situation in this regard would be that IAPS members are being provided with an ever-increasing range of services and support delivered in a more professional way.
There are times when heads feel they need additional support for an independent and qualified source. To date, though, it has been only the wealthier schools who could afford external consultants so, to bridge the gap between demand and affordability, IAPS has started its own consultancy arm; Consultancy@IAPS. This new offer can match experience in a wide range of topics to member schools in a very cost-effective manner. It has already helped with staff appointments, staff appraisals or advised in-depth on curriculum development. It is hoped that as awareness grows of this service it will be widely adopted by IAPS heads.
IAPS as an organisation has been around for approaching 130 years. It would not have endured unless it and the schools in membership were innovators and progressive in outlook. We can see this continues to be the case today and, as a result, there is a lot of well-placed optimism now and for the future.
This article appears in the 2022 edition of John Catt's Preparatory Schools, which you can view here: