The Columban Fayre 2019 is a resounding success
Posted on 2nd Dec 2019 in School News, Fundraising, Events Tweet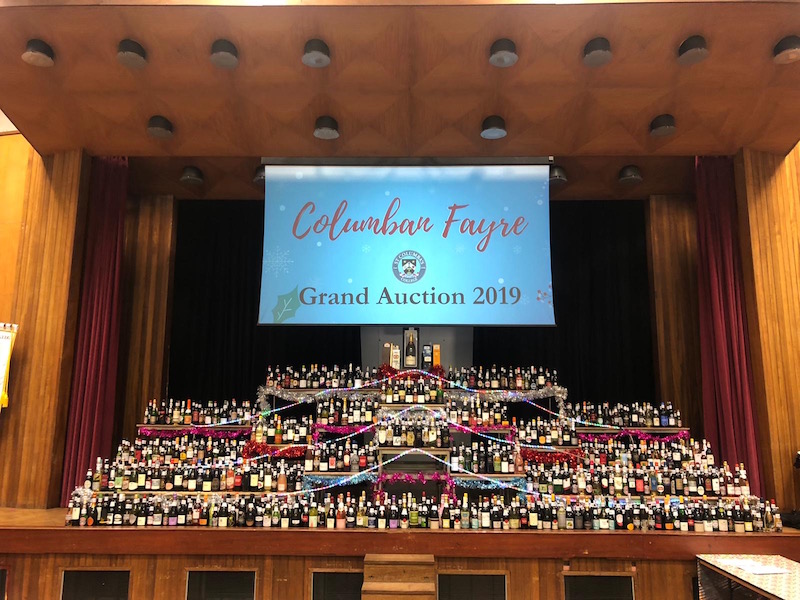 The Columban Fayre 2019 at St Columba's College was a brilliant example of the whole Columban community coming together to start the Christmas celebrations and to raise funds for charities.
It was a resounding success, and highlights included the 1000 bottle stall, Grand Auction and Raffle, a variety of external stalls for Christmas shopping, teachers in the stocks, and house stalls in the Prep and Senior School.
Proceeds will go towards CAFOD and the Brothers of the Sacred Heart Icon of Hope project in the Philippines as well as the Earthquake relief fund, after the October 2019 earthquake in the North Cotabato province. The proceeds will also contribute to new AV equipment in the Prep School and the renovation of the stage in Coindre Hall, which will be used by both the music and drama departments throughout the College, as well as for day to day use.
The overall winners of the Columban Fayre were Guertin House in the Senior School and Becket House in the Prep School – congratulations to both!
The event was a resounding success, and thank you to all for your support in the build up to the Fayre, and on the day itself.